Pickup Driver Dies After Crash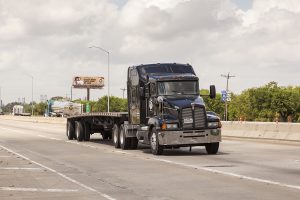 Michael Babboni

Trucking Accidents With summer here, everyone is eagerly hopping onto the road to feel the wind in their hand and begin enjoying their vacation days. However, this also means that there will be more people on the road and thus more accidents to watch out for. While a car against car accident is dangerous enough, it gets even more deadly once semitrailer trucks are thrown into the mix.

Accidents involving large trucks or semitrailer trucks can be absolutely devastating due to their large size and weight. This not only makes the damage caused greater in size, but also makes it nearly impossible for truck drivers to maneuver their vehicle to avoid the accident. In fact, of all vehicle accidents, it is these ones that are the most dangerous and often end in fatalities or serious injuries.

Sadly, a semitrailer truck accident is exactly what occurred to Lithia man.

A Deadly Crash

A Lithia man has died after a collision between a semitrailer truck and a pickup on Lithia Pinecrest Road.

According to the Hillsborough County Sheriff's Office, the crash occurred after the tractor trailer's driver, 40 year old Shane Howard of Jacksonville, swerved to avoid hitting a Chevy Impala driven by 45 year old Shereen Aziz of Ruskin.

The sheriff's office states that Aziz had pulled out in front of Howard in order to veer into the left lane. When Howard attempted to steer back, the semitrailer had been dislodged from its load which then struck pickup driver, 45 year old Michael Warren Liverett of Lithia.

When the rail car struck Liverett's 2001 Dodge 2500 pickup, it began pulling an enclosed trailer and caused Liverett to be trapped within the vehicle. He was pronounced dead at the scene of the accident.

The sheriff's office has stated that no alcohol or drugs have contributed to the accident.

Lithia Pinecrest Road had to be temporarily closed between Tuten Loop and Albritton Road for the investigation and in order to prevent further accidents. Lift equipment was required to remove the trailer, which was carrying a railroad car, from Lithia Pinecrest Road.

The Florida Department of Transportation is currently assisting with the inspection of the accident and charges are pending.

Accident Bills And Legal Help

If you are in the St. Petersburg area and have experienced a semitrailer truck accident that has left you with a permanent disfigurement, serious injury or worse, has resulted in the death of a loved one, it may be time for you to seek our professional help.

Semitrailer truck accidents are already stressful and traumatic. The last thing you should be worrying about during your recovery or grieving should be the medical or funeral costs. Not to mention the lost wages and future earnings that may have been needed to support the family. That is why you deserve to seek out financial compensation!

You and your loved ones do not deserve to be weighted down with debt and lost financial support because of an accident. That is why we at the St. Petersburg Lawyer at dedicated to assisting you get through this troubling time with the financial help you need to recover. With over 27 years of legal experience with personal injury claims and car accident law, our legal professionals can ensure that you get the justice and financial compensation you deserve. Contact our law offices at St. Petersburg today for your free case review!