Pedestrian Accidents In Florida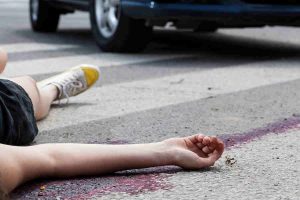 Michael Babboni

Car Accidents According to a recent report by Smart Growth America, 47,025 pedestrians died in accidents during the decade from 2003 through 2012. This figure is sixteen times larger than the number of people who died in natural disasters during the same period.

An even more stunning finding is that an additional 676,000 pedestrians were injured during that period—meaning a pedestrian died or was injured in an automobile accident once every eight minutes on average.

The most dangerous cities were those built during the suburban boom during the post-World War II era in the Sunbelt. Unfortunately, the top four spots go to cities in Florida, with the Tampa-St. Petersburg area taking the number two spot.

Part of the reason for Florida's pedestrian accident rate is the rapid growth of our urban centers in the last few decades, but Florida's sunny weather and outdoor amenities encourage active lifestyles that result in more pedestrians than in other areas of the country.

Pedestrian Laws

In order to avoid unnecessary injuries from pedestrian accidents, it is important to know the right of way laws for pedestrians and motorists in Florida. Where a sidewalk is provided, a pedestrian must walk on the sidewalk, and not on the road.

If there is no sidewalk, a pedestrian may walk on the shoulder of the road. A pedestrian using a crosswalk has the right of way, but a pedestrian attempting to cross the street somewhere other than a designated crosswalk must yield the right of way to motorists.

Even if a pedestrian is not necessarily following the right of way laws, a motorist has to exercise due care to avoid colliding with a pedestrian.

Who Is At Fault In An Accident?

Even if we exercise case, accidents are still bound to occur. So what happens in the aftermath of a pedestrian accident?

As a pedestrian in an accident, the insurance coverage is multi-layered and extremely complex. It is in your best interest to contact an attorney to ensure that your coverage is complete.

Generally, there are two primary sources of insurance coverage for pedestrians involved in an accident. The pedestrian's health and disability insurance will likely cover the cost of injuries. In addition, some auto insurance policies will cover the insured even if they are injured as pedestrians.

This is where things can get tricky. Florida is a no fault jurisdiction. Drivers in Florida are legally required to carry a minimum of $10,000 in personal injury protection (PIP), which will automatically pay the driver for medical expenses, lost income, replacement services, and death up to the coverage amount regardless of who was at fault for the accident.

Thus, a pedestrian involved in an accident could potentially have PIP coverage kick in under their auto insurance policy and have the excess covered by health or disability insurance, depending on the specific terms of his policy.

What's more, under certain circumstances, the pedestrian can also sue the driver for any damages in excess of what is covered by the combination of his insurance policies.

Liability will be based on negligence, but Florida is a comparative negligence state. What this means is that the pedestrian will only be able to recover the portion of his damages for which he was not at fault.

Only a sophisticated and experienced personal injury lawyer can navigate the complex intersection of insurance coverage and personal injury law to ensure that an injured pedestrian is adequately compensated for his injuries. If you've been injured in a pedestrian accident, it is in your best interest to speak with an experienced attorney; many even offer free consultations.