Not Everyone Can Afford The Recovery Costs Associated With Car Crash Injuries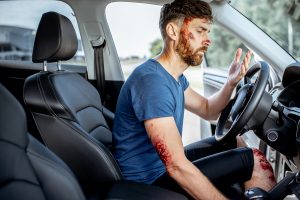 Michael Babboni

Car Accidents Floridians often rely on their vehicles for a number of things. Mainly, they use them to commute back and forth between home, work, school, and more. There are a lot of registered motorists in the Sunshine State. Plus, there are usually plenty of tourists here too, which means cars are generally on the roadways during the day and at night. Because so many drivers are always around, it is not uncommon for accidents to occur. Although nobody wants them to happen, they still do, and probably more often than folks believe.

Common Types Of Auto Accident Wounds

Unfortunately, skin and bones just are no match for pieces of machinery. Even with all the safety features that modern cars come with, such as front and side airbags, a car's occupants can still sustain injuries in collisions. Sometimes, fractures and broken bones enter the picture. Meanwhile, on other occasions, first-, second-, and third-degree burns come into play. Many times, participants are left with spine and neck ailments as well. Each and every collision is unique. As such, damages vary on a case-by-case basis.

In other words, the list of things that could leave an individual needing medical treatment for days, months, or years can go on and on. Regardless of what their health issues turn out to be, people tend to find themselves in a bind financially when it comes to paying their medical bills. After all, healthcare costs are not cheap in the modern world.

No Work Equals No Paycheck

Following a car crash, many people have to take some time off from work. If a person doesn't have a steady paycheck coming in every week, their bank account can dry up quickly. After all, the world won't stop simply because they got injured. Expenses such as rent and utilities still come due. The injured individual also needs to purchase groceries, fuel, and clothing. Therefore, there may be very little cash left for other things like surgeries, medications, and doctors' visits.

How A Personal Injury Lawyer Can Be Of Assistance

Sure, people pay their monthly automotive insurance fees and expect that there won't be any problems when it is time to file a claim. That is not always the case, though. Insurance companies are typically only worried about one thing: paying out the smallest amount of compensation possible. When it is difficult to determine who was at fault for an accident, a company's representatives tend to give injured parties the runaround. They draw out the process as much as they can, leaving victims feeling as though they have no choice but to settle for a low-ball sum.

Putting a reputable personal injury attorney by your side can prevent you from having to experience such situations. The insurance company will know that you mean business if you do so. The attorney will collect and review evidence to build a strong case. Then, they will use the information to negotiate a fair deal. If need be, the claims can be used during the trial too. However, in many cases, companies or organizations elect to settle out of court as they are afraid of what might happen if a lawyer gets in front of a jury with their injured client.

Don't be left feeling as if you are stuck between a rock and a hard place financially after an auto accident. Instead, contact our firm to schedule a free case review with a personal injury lawyer. Our team is ready to guide you through the legal process and fight on your behalf to recover the restitution that you and your family deserve..