Motorcyclist Dies In Crash Near Florida State Fairgrounds Early Saturday Morning South On US-301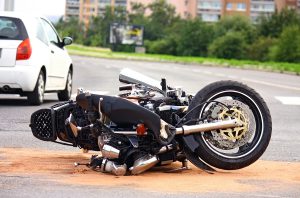 Michael Babboni

Crash Reports Florida Highway Patrol announced a 36-year-old motorcyclist died after he crashed into a car near the Florida State Fairgrounds early Saturday morning.

According to the report, the motorcyclist was heading south at a high rate of speed on US-301 when a Honda sedan, with three occupants, turned onto the highway, entering the path of the oncoming motorcyclist.  The motorcycle then crashed into the left side of the car.

The motorcyclist who was from Thonotosassa Florida, died at the scene of the crash from his injuries.

Officials also stated that the motorcyclist had not been wearing a helmet during the accident.

The highway patrol also stated that the sedan driver and two passengers had minor injuries while one passenger, a 70-year-old Land O' Lakes woman had serious injuries, and was transported to an area hospital for treatment.