Motorcyclist Critically Injured In Pasco County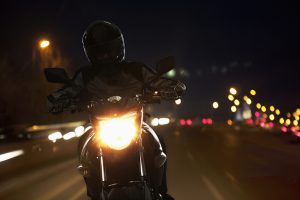 Michael Babboni

Motorcycle Accidents Riding your motorcycle down the Florida roads can be a wonderfully thrilling and rewarding experience. With all of the natural beauty to look at and the great sunny weather found here, you are assured to have an awesome ride every time. However, all of this is not without its own risk and challenges.

Motorcyclists that are involved in a car accident have very little protection for their body and an accident could be quite fatal. In fact, while traffic fatalities have fallen to around 20 percent over the last decade or so, motorcycle fatalities continue to rise to about 90 percent and motorcycle accident-related injuries have increased by 50 percent.

Luckily or rather unluckily, Jerry Peckham recently became one of the 50 percent when he became injured after a motorcycle accident.

Critically Injured In Pasco County

On a Sunday night in Pasco County, a motorcyclist had been critically injured after he had been thrown from his motorcycle.

According to the Florida Highway Patrol, 58 year old Jerry Peckham of Holiday had lost control of his motorcycle after passing a vehicle on Little Road near New Port Richey East.

Peckham's motorcycle had veered from the northbound lanes into the center grass median and had struck a guardrail before it had overturned. Peckham then had to be taken to the Regional Medical Center Bayonet Point in Hudson after suffering from critical injuries.

Receiving Compensation For Your Injuries

While the increased risk of motorcycle injuries and deaths is alarming, it is important to know the steps needed to take to get compensation for your injuries. It can take weeks, months, or ever years in order to fully recover. Not to mention having to pay for your lost wages from work and large medical bills. Even your pain and suffering is something that should not be ignored.

Additionally, the seriousness of a motorcycle accident can even mean the loss of someone's life. For those many people who have lost their loved one to a motorcycle accident, that loss can help a profound impact on their lives as they attempt to pick up the pieces and do what they can do move on after their loss. A wrongful death case is a very real possibility here and can help to offset the medical costs, funerary costs, lost wages, and all the pain and suffering that will come with the death of a loved one.

Getting The Legal Help You Need

With the help of a personal injury lawyer, insurance companies will know that their usual tactics won't slide. Instead, they will need to take the steps necessary to provide you with the financial compensation you deserve.

If you have been injured in a motorcycle accident or had to lose a loved one in a fatal accident involving a motorcycle, it is very important that you speak with an attorney as soon as you can. With a good motorcycle accident lawyer at your side, you can easily stand up to the insurance companies and other lawyers in order to get the compensation you are owed. We know this won't replace what you lost, but it is a vital step to getting you back to recovery..