Motorcycle Road Accidents 101: Balancing Thrill and Responsible Driving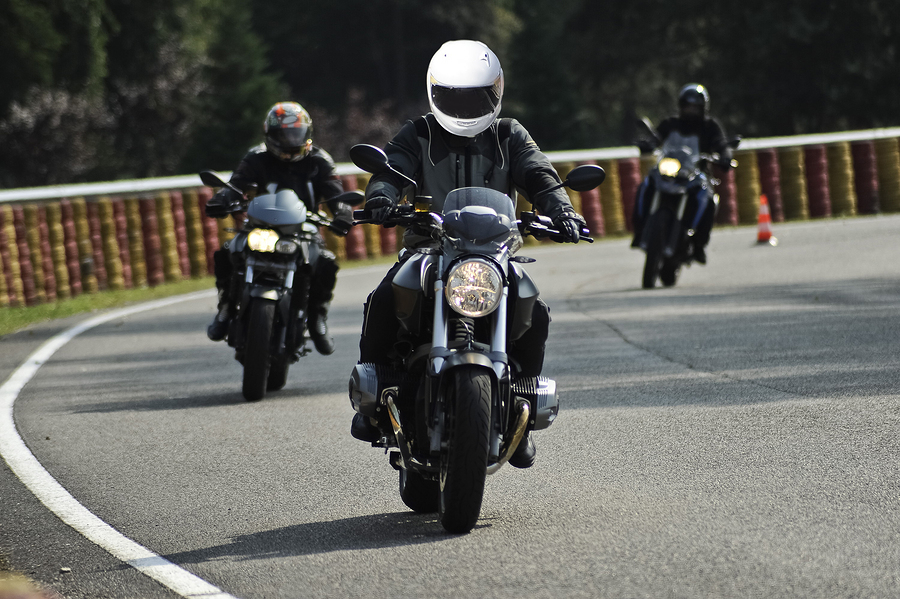 Michael Babboni

Motorcycle Accidents
In 2019, the total number of registered motorcycles in the entire Florida state is 614,370. This suggests that more people are encouraged to enjoy the Florida weather first hand: the wind whipping your face, the thrill of driving a motorcycle, and the speed that one can take while sticking to driving etiquette.

What Makes Florida the Best Place to Ride Motorcycles

The six-figure number of registered motorcycles should not come as a surprise. Florida is a great place to ride your bike, and has consistently been ranked as among the best in America. Between the scenic oceans and lush landscapes, its lack of twists and turns is heavily compensated by the smooth ride all-year long.

It helps that Florida is known for its Daytona Beach which has the Biketoberfest Rally, as well as Speed Weeks, which attract tourists and locals alike. The call of the two wheels smoothly driving the paved roads of Florida is hard to say no to.

However, just because the road is smooth-sailing does not mean accidents no longer happen. In fact, Florida has been listed as one of the top states that yield high numbers of motorcycle deaths and injuries.

Protected or Endangered: The Controversial Helmet Law

It has been two decades since the helmet law has been passed, and yet the controversy remains. Many equate the helmet as a source of safety and protection for the motorcycle driver. Yet for others, they acknowledge that the need for a helmet may be dependent on the situation.

This is because the outcome is also dependent on the nature of the crash. Some riders believe that, with enough familiarity of a road or terrain, one can easily ride without a helmet, providing everything else—alertness, sobriety, and road etiquette—is observed to avoid a crash.

Some also believe that helmets can only protect so much, such as inexperienced drivers who may not be familiar and may need that extra security blanket. When one is involved in a major crash, it becomes harder to truly tell if a helmet can save one's life.

Exposed Driving in Two Wheels

Motorcycles are essentially riskier to ride because they have the protection similar to a bike, wherein one's body is fully exposed to potential impacts with other vehicles or terrain. They also have the speed of cars, and when paired with negligent or reckless driving, can easily be a mix of disasters.

As such, this particular clause in any personal injury and road accidents become the foundation for such claims. Thus, it is crucial that one pairs the safety net of wearing helmets and proper driving to ensure that they cover themselves from these claims.

Road Safety: Predictability is Key

While motorcycles get the rep for being the bad boy's toy on the road, one way to keep safe is to be predictable. This means wearing proper gear and practicing the right skills on the road.

When encountering bigger vehicles, it is also one's responsibility to assume that the other driver will not let you pass. In defensive driving, it is better to yield despite having the right of way than to chance upon another driver who assumes that you will yield despite having the right of way.

This is important to remember since a lot of vehicle drivers always reason out that they cannot predict or anticipate the movement of a motorcycle driver. The small size of the motorcycles adds to this recipe for disaster, because often they can get into a car's blind spot.

Yet even with all of these precautions, sometimes accidents do happen. Knowing when to call a lawyer is crucial, whether you are the one behind the two wheels or you are involved in an accident involving a motorcycle.

When to Call a Personal Injury Lawyer

Most of the cases involving motorcycles can be negligence or recklessness. If you have practiced all of the safety precautions beforehand, your case may hold up stronger in court. This is because the key to proving one's case lies in showing one's responsible driving and shedding light on the other party's potentially unsafe driving.

If you have been recently involved in a motorcycle accident and in need of help in compensation calculation, case building, and case handling, it is imperative to find an attorney with years of experience in the field and in the state.

Knowing the rules of Florida when it comes to these vehicular accidents can be the difference between settling properly and being short-changed despite responsible driving. Check out our services and how we handle these cases, and let us know how we can help you..