Motorcycle Accidents In The Fall And Winter Even In Florida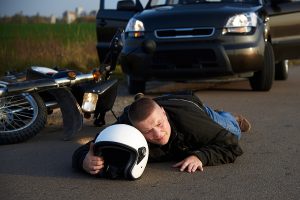 Michael Babboni

Motorcycle Accidents Frigid temperatures start to set in for much of the country during the fall and winter. However, that is not usually the case here in the Sunshine State. Sure, things get a bit cooler once November, December, and January roll around, but people do not have to bundle up most of the time. They can still wear shorts, tank tops, or whatever summer outfit they like.

The enjoyable weather also allows folks to partake in various outdoor activities that they might not be able to do in other states. For instance, those who enjoy hitting the beach may decide to get a tan during fall and winter here. Individuals can also take boats or jet skis out for some fun on the water. Providing that the current temperatures are not too low, citizens and tourists could even elect to go swimming or wade fishing during the holiday season. Regardless of what they are doing, people can walk, ride a bicycle, or hit the open road on a motorcycle to get to their destinations.

This article will focus on motorcyclists. Because of the excellent year-round weather in Florida, it is not uncommon to see the two-wheel vehicles gracing the streets at all times of the year. There is certainly nothing wrong with that. However, due to the roads being full of motorcycles, tractor-trailers, cars, and other vehicles, accidents can happen in the blink of an eye. Just take a gander at some of these recent headlines from St. Petersburg and the surrounding areas:

• Tampa Bay Times: Zephyrhills Motorcyclist Critically Injured In I-75 Crash
• Orlando Sentinel: Motorcycle Crash Kills Young TV Reporter Weeks After Her Move To Florida
• 7News Miami: Motorcyclist Killed In Fiery Crash On I-95 North In NW Miami-Dade
• News4Jax: 59-Year-Old Man Dies In North Jacksonville Motorcycle Crash

Insurance Companies Do Not Mind Giving Accident Victims The Runaround

Insurance prevents policyholders from being liable for damages out of pocket when they are at fault for accidents. Insurers are supposed to pay up to a person's policy limits for bodily injury and property damage. Unfortunately, that is not always what happens.

Insurance companies are notorious for denying injury and wrongful death claims. They have lawyers on retainers to protect their positions. Those professionals only worry about preventing their clients from spending a lot of money.

Victims in St. Petersburg and the surrounding areas should not fret if such issues occur. Instead, they should contact an accident lawyer like Michael Babboni. He has been practicing law in Florida since 1987. Within that period, the attorney has represented many motorcycle accident victims, helping them resolve their personal injury cases. He will gladly do the same for you. Compensation amounts vary from one case to the next. They depend on factors such as the following:

• The Severity Of The Injuries
• Lost Wages
• Current And Future Medical Expenses
• Property Damage
• Pain And Suffering

Our firm offers free case evaluations, which is a huge draw for a lot of folks. After all, injured parties have enough on their plates without worrying about coming up with the money to pay a lawyer just to see where their claims stand. Additionally, clients only owe fees if they win, and the amounts are deducted from their winnings.

If you get injured in a motorcycle accident, do not let an insurer take advantage of you. Fight back by employing the services of The St. Pete Lawyer. Also, if a loved one passes away in a motorcycle crash with a negligent driver and the insurance company refuses to pay up, our firm has you covered. No amount of cash can make up for what you have lost. However, a settlement can undoubtedly help with the deceased's final expenses. Just know that trustworthy and reputable legal representation is only a phone call away..