Mercedes Plunges Into Intracoastal Waterway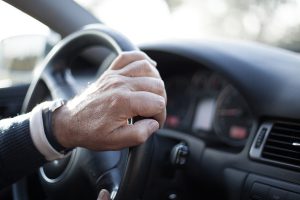 Michael Babboni

Car Accidents As we get older, our health and abilities begin to change. It may get harder for you to move around. You may need to get glasses or update your prescriptions. While you take these new changes as they come, it is important to remember that you may have to take on activities with a new method. This includes your ability to drive.

While older drivers do tend to practice the safest driving habits of all the age groups, their physical and mental limits can hurt their awareness of the other vehicles or hazards around them and their reaction time when accidents do occur. That aside, seniors often suffer more fatal injuries than middle aged or young adults in similar accidents. Making car accidents much more life threatening for seniors. Unfortunately, this was the case for a Mary Ellen Dyer, a passenger who was unable to survive a car accident just a few days ago.

Plunging Into The Intracoastal Waterway

According to deputies, it was around 3 a.m. when a silver Mercedes-Benz sport utility vehicle had missed a left turn at the end of 75th Avenue and ended up crashing through a wooden fence and then plunged straight into the waters off of St. Pete Beach.

The driver of the vehicle had managed to escape, but a massive search was needed to find the passenger.

This search went on for 11 hours until the body of 66 year old Mary Ellen Dyer had been found floating in the Intracoastal Waterway off Treasure Island around 1 ½ miles northwest of the crash site.

It is believed by the Pinellas County Sheriff's Office that impairment may have played a role in the fatal crash.

The driver of the vehicle was identified as 69 year old Robert A. Schermerhorn of Sarasota. According to the Sheriff's Office, he had been driving towards the coast on 75th Avenue when his SUV drove off the sea wall. Schermerhorn had managed to escape as the Mercedes began to sink and swim towards the surface. When the deputies had arrived to the scene, Schermerhorn had informed them that he believed Dyer was still trapped inside the vehicle which was now under the water.

This began the search for Dyer as the Sheriff's divers found the SUV around dawn in around 25 foot deep water and a tow truck was able to winch it up from the floor of the waterway. However, nobody was found inside.

The Sheriff's marine units went on to continue the search for Dyer until around 2:20 p.m. when someone had reported seeing a body in the water nearby an empty lot at 10077 Gulf Blvd. in Treasure Island. The deputies were later able to confirm that this was Dyer.

At St. Pete Beach, it was easy to see how badly damaged the SUV was from the crash. The windshield of the car had been pushed in and webbed with cracks. There were dents that ran up both sides of the vehicle and water had poured through the back windows as it had been brought ashore.

Schermerhorn had to be taken to the hospital for treatment though luckily his injuries were not found to be life-threatening. Neither Schermerhorn nor Dyer's family could be reached for a comment at this time.

Safety Tips For Older Drivers

In order for you to stay safe while on the road as you get older, you may need to make some adjustments for any age-related physical changes and health conditions that could harm your ability to drive safely.

Make sure you can see well enough to drive – As you get older, your vision tends to weaken. So make sure to have your vision checked every 1 to 2 years, try to limit driving to daytime hours, and keep your windshield, mirrors, and headlights are clean.

Address any attention and reaction time problems you may have – Make sure to always leave plenty of space between you and the other vehicles. Avoid any high traffic areas and stick to driving on the right hand lane where the traffic moves more slowly. Lastly, scan far down the road and try to anticipate any problems that may occur.

Address any physical changes that could hurt your driving – If you believe pain and stiffness may get in the way of your driving, see a doctor. Also look into getting special equipment such as larger mirrors to make up for these changes.

Check your medication labels – Make sure to read your medication labels carefully and look out for the warning 'Do not use while operating heavy machinery'. If you find this label, then you should never drive while you are currently taking the medication..