Malfunctioning Airbags And Seat Belts Can Lead To Severe Injuries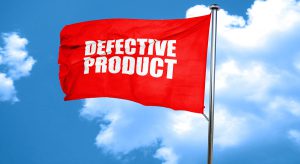 Michael Babboni

Recalls It seems as if every time you turn on the news or open an internet browser, deja vu occurs, over and over again. Airbag and seat belt-related recalls remain atop the trending charts, and a new one seems to be announced at least every other day. The functionality of any piece of safety equipment should never need to be, brought into question, but exploding canisters, loose or weak anchors, and airbags that do not deploy say otherwise. Severe injuries to the head, neck, brain, and various other parts of the body are possible when safety equipment does not work properly, and in some cases, even loss of life is a possibility.

These posts are to help you through this crazy thing we call life, and by continuing to spread the word about safety issues, maybe we can help prevent some injuries from happening. If you sustain a personal injury and believe a defective product or malfunctioning part on your car is to blame, we offer free case reviews and would appreciate the opportunity to discuss your legal options with you. You might be able to obtain compensation for your injuries for lost wages, medical bills, and pain and suffering. Make no mistake, the firms representing these manufacturers will do everything in their power to discredit your claim, but consider employing our services to counter these hostile acts.

Previously Remedied Vehicles From Recall 16V-651

GM is expected to issue a recall on a variety of vehicles that have had recent work performed to correct recall number 16V-651. Models include...



2014-2016 Buick Lacrosse, Chevrolet Spark EV, Caprice PPV and SS vehicles


2014-2017 Buick Encore and Chevrolet Corvette, Silverado 1500 and GMC Sierra 1500 vehicles,


2015-2016 Cadillac Escalade and Escalade ESV, Chevrolet Tahoe, Trax, Suburban and Silverado 2500 and 3500 and GMC Yukon and Yukon XL vehicles


2015-2017 GMC Sierra HD 2500 and 3500 vehicles



There are a potential 40,683 affected units, which can put your well-being in jeopardy, and leave you hurt, alone, and afraid. During the previous maintenance proceedings, a software update may not have become installed. This technology allows the seat belts and airbags to deploy during a crash, but without the upgrade, the driver and front passenger of the vehicle gain an increased risk of sustaining an injury. A diagnostic mode for testing purposes can become initiated, and the safety features will not work during this period.

GM will notify owners about the recall, but people should also feel free to contact the customer service departments for Buick at 1-800-521-7300, Cadillac at 1-800-458-8006, GMC at 1-800-462-8782, or Chevrolet at 1-800-222-1020. Reference the recall number of 17287 to ensure you are receiving information about the correct issue. With the whirlwind of news surrounding Takata, and rupturing canisters, an update may seem minor in comparison, but it is equally as important due to the life-altering and dangerous consequences that it poses.

No Schedule Released

There has not been an anticipated start date announced yet, so visit your vehicle manufacturer's web page, contact their office by phone, or communicate with the National Highway Traffic Safety Administration Vehicle Safety Hotline at 1-888-327-4236, as a proactive way to stay healthy. Make a comment about the information you have gained through social media posts, product reviews, and when just talking among friends. By continually spreading the news, people will become aware of the situation, and perhaps drivers can avoid accidents and injuries..