Lawsuit Claims Pfizer Did Not Warn US Customers Of Arthritis Drug Risks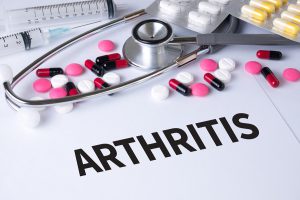 Michael Babboni

Recalls In a recent lawsuit an Arkansas woman filed a claim against Pfizer, Inc. She alleged that Pfizer, who manufactures the commonly used arthritis treatment drug Xeljanz commonly used to treat arthritis, failed to warn U.S. consumers on the packaging that the drug can lead to sepsis. The result of this lack of warning caused her to develop septic shock, multi-organ failure, and gangrene.

Labels In European Union And Other Countries Warn Consumers of Xeljanz Risks

While labeling for Xeljanz and Xeljanz XR that are sold in the United States does not list the risk of sepsis and other serious side effects, The packaging of the medication that is sold in Canada, Australia and the European Union does have those warnings on the label. In fact the sale of Xeljanz and Xeljanz XR in the European Union was not initially approved due to concerns of sepsis.

Deception By Pfizer In Labeling And Reporting of Xeljanz and Xeljanz XR:

The lawsuit alleges that Pfizer refrained from its procedure of cross-country labeling to broaden the consumer base in the U.S. In addition, the lawsuit claims that Pfizer left out critical data from their clinical trials to improve the results and then failed to report adverse reactions related to Xeljan and Xeljanz XR to the U.S. Food and Drug Administration (FDA).

Xeljanz and Xeljanz XR are manufactured by Pfizer and is prescribed to treat adults for:

● Rheumatoid arthritis (RA)
● Psoriatic arthritis (PSA)
● Ulcerative colitis (UC)

Xeljanz and Xeljanz XR are classified as Janus kinase (JAK) inhibitors, which can decrease activity in the immune system. Side effects of Xeljanz and Xeljanz XR can increase the risk of life-threatening blood clots and sepsis. Sepsis is a condition caused by the body's response to fighting infection. The body releases chemicals to fight infection and when the body's reaction to the chemicals is out of balance it can cause changes that damage multiple organ systems.

When prescribed in higher doses Xeljanz and Xeljanz XR have been linked to serious side effects such as:

● Pulmonary Embolism (PE)
● Deep Vein Thrombosis
● Stroke (ischemic/Embolic)
● Blood clots in lungs
● Liver Damage
● Other Blood Clot Injuries

If you are taking Xeljanz or Xeljanz XR, do not reduce or stop your dosage until you have consulted with your medical provider. If you are taking more than 5mg, or are experiencing the following symptoms you need to seek medical attention immediately:

● Chest or back pain
● Shortness of breath
● Difficulty breathing
● Nausea
● Sweating
● Indigestion
● Radiating pain

There can be other symptoms and each individual is different so seek medical attention right away if you are suddenly feeling unwell.

Pfizer Liability

Xeljanz and Xeljanz XR lawsuits filed against Pfizer alleges that the company defectively designed the drug and failed to warn the public about those side effects. They are seeking compensation for:

● Medical expenses
● Funeral expenses
● Lost wages and income
● Future earnings
● Pain and suffering
● Loss of consortium

Currently these lawsuits are being filed individually but with the amount of claims in the future will likely be consolidated into federal multidistrict litigation.

Mislabeling and deceptive marketing of medication is a practice that can have dangerous consequences for the individuals who are dependant on these drugs. It is critical that drug manufacturers such as Pfizer and the distributors be held accountable for such deplorable acts. If you or your loved one has been prescribed Xeljanz or Xeljanz XR and experienced any symptoms or complications as listed in this article, we urge you strongly to speak with your medical provider. You may also be entitled to obtain compensation for any side effects that occurred as a result of your taking Xeljanz or Xeljanz XR.

Do You Have A Product Liability Case?

A form of product liability lawsuit is taking legal action against a drug company, in this case Pfizer was negligent and the medication has one or more of the following defects.

● Defects in manufacturing: unsafe or tainted ingredients in making the drug
● Dangerous side effects: Reactions to the medication that the manufacturer should have known through the testing procedures
● Failure to warn: Drug manufacturer does not provide the user or the medical provider prescribing the drug enough information to determine if the benefits outweigh the risks of using the medication.

If you or a loved one has been injured or even passed away as a result of a faulty product, contact Michael Babboni. With over 30 years protecting personal injury victims from the malfeasance of corporations, he can help. He will review your case and can guide you every step of the way to get you the compensation you deserve. Contact him today at 1-727-381-9200 to learn more!.