Largo Crash Leaves One Hospitalized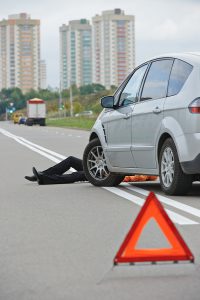 Michael Babboni

Personal Injury As summer kicks into full gear and the roads in Florida fill with residents as well as tourists, it's time to be sure that you're as safe as you can be on the roads. Every week, accidents occur that leave people injured or dead, and the types of accidents that occur vary greatly and seem to have no real rhyme or reason to them.

An accident involving a pedestrian that occurred on Sunday, June 12 is a perfect example of this and shows that whether you're in or out of your car, you need to be careful – and also showcases the need to protect yourself if you're involved in an accident of any kind.

The incident occurred in Largo at around 11 PM. A pedestrian was in the process of crossing Belcher Road on foot when they were struck by a 2003 Toyota Avalon that was travelling southbound on the road.

The Largo Police Department arrived as quickly as possible and assisted in providing first aid before the victim was transported to the local hospital. Currently, the man involved in the accident is being treated for potentially life-threatening injuries sustained in the accident. The name of the victim is also being withheld until family can be notified of the situation.

The details of who is at fault in this accident aren't available at this time, but it is known that according to the police, alcohol was not a factor in the incident. However, that doesn't mean that anyone is blameless. In most cases of accidents on Florida roads, one party will be assigned responsibility for the incident. As such, it's important to determine who is to blame – doing so can help victims make the fullest possible recovery from their injuries.

In accidents in Florida, fault is determined by identifying whether or not a party was acting in a negligent or reckless manner. This could include a number of potential things including:



DUI


Speeding


Driving the wrong way


Texting while driving


Running stop signs or traffic lights


And more



For example, if it is determined in this accident that the pedestrian was hit due to the motorist driving at an unsafe rate of speed, fault may be placed on the shoulders of the driver due to their recklessness. If this is the case, their speeding led to the accident.

Obviously, without any information related to the incident it is impossible to say for sure who is at fault here. But what is clear is that the injuries sustained by the pedestrian will lead to a long recovery time and that this recovery period will involve more than just physical healing.

Hospitalization, physical therapy, medication, and other medical expenses can add up quickly. And combined with potential lost wages due to missing work for an extended period of time, it becomes clear that for those who are injured, the financial impact of an accident of this type – or any type – can be quite heavy.

Although the pedestrian involved in this latest accident is currently stable, the injuries were life threatening and could have easily led to death. Their recovery is expected to be long and difficult, and could lead to financial hardship that is difficult to recover from. Hopefully they will make a full recovery and get their life back where it was prior to the incident. To do so, there's a good chance they'll need help from medical professionals as well as accident lawyers who can help them get the financial restitution that they deserve.

Staying safe on Florida roads means being attentive and careful at all times, even when you're on foot. There's no way to control the actions of others, however, and sometimes accidents will happen – as this latest incident shows..