Keep Your Kids Safe While They Are Sleeping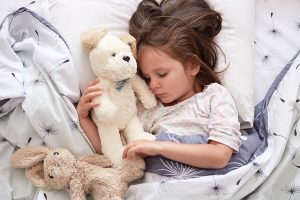 Michael Babboni

Recalls Parents go above and beyond to protect their children at all times. They research properties before buying a home to make sure they are located in good school districts. They purchase cars with all the latest features to ensure their little ones do not get injured if an accident strikes. However, sometimes it is impossible to avoid incidents that hurt kids, especially when defective products come into play.

This post aims to help guardians prevent catastrophes, but we will get to that in a bit. First, we will focus on what parents can do following an accident involving a defective product. If a child sustains severe injuries because of a faulty item, they may be owed compensation from the manufacturer.

It can be challenging to obtain restitution, though. Manufacturers usually have legal teams standing by to discredit claims. They take advantage of victims, even if there is no doubt that their clients are to blame.

St. Petersburg residents can avoid such problems by employing the services of the St. Pete Lawyer. Our firm offers free case reviews, and people only pay if they win. Many times, personal injury claims are settled out of court. We are excellent negotiators who get clients the fair settlements they deserve. However, the St. Pete Lawyer prepares for trial from the get-go and can take cases the distance.

Regardless of whether a car crash, slip and fall accident, dog bite, or defective product causes you or your loved one to get injured, we have your back. Friendly, professional, and trustworthy legal assistance is only a phone call away. So if you need help, just give us a ring.

Now, let's move on to the information that will allow you to keep your kiddos safe specifically during bedtime.

A Safety Recall

If a recalled product is part of the equation, your attorney must prove you had no idea the recall was issued or that your injuries happened before the issuance occurred. Zinus, a company out of Tracy, California, is recalling approximately 26,000 metal bunk bed sets. They have received 13 reports of the welds holding the top bunk breaking. So far, this has only led to minor bumps and bruises. However, it could be just a matter of time before something worse takes place.

The person in the top bunk might fall to the floor and break an arm or a leg. If they hit their head a certain way, traumatic brain injury may enter the picture. Meanwhile, if a child is on the bottom bunk when the problem arises, they could be in for a rough go of it too.

Therefore, it is of the utmost importance for people to stop using the beds immediately. Owners can contact Zinus for a free repair kit. They can also get a full refund if they like. These metal bunk beds were manufactured in China and sold online at:

▪ Walmart.com
▪ Amazon.com
▪ Homedepot.com
▪ Wayfair.com
▪ Overstock.com
▪ Zinus.com

That means they could be just about anywhere, including right here in St. Petersburg homes.

Consumers paid between $90 and $240 for the furniture. Additionally, those who believe they own affected units should check for the model numbers of OPLBB, RPBB, and NTBB. They are located on the labels, which are attached to the upper guard rails. Take action now to avoid a catastrophe, but just know that The St. Pete lawyer is here if your family needs legal help..