Isuzu Is Issuing A Recall Due To Increased Risk Of A Crash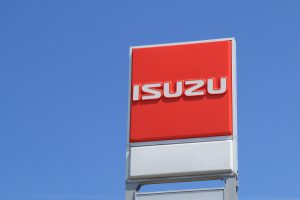 Michael Babboni

Recalls Isuzu Technical Center of America, Inc. is issuing a variety of different models. It is presumed that the rear wheel/axle assembly may become partially separated. The company believes that the bolts holding the left rear wheel bearing hub were not tightened to the specific torque during the assembly process.

Should these bolts become loose, and the wheel assembly separate from the axle housing, loss of braking may occur. This can also cause your control over the vehicle to become in jeopardy. These aspects can significantly increase the risk of a crash occurring. In the same sense, your chance of sustaining a personal injury also dramatically increase.

Models Affected By The Recall

It is expected that a potential 97,000 units are affected by this recall. Over the years, Isuzu vehicles have become more prominent in America. Many residents of Florida have chosen this brand for their transportation needs, so keeping you informed of the situation is a priority. We would rather you avoid any personal injuries altogether, but should you sustain a personal injury due to negligence, we are capable of handling all of your personal injury law needs. The certain models of affected units are…



2011-2016 NPR


2011-2017 NPR-HD


NQR


NRR


2015-2017 NPR-XD


2012-2016 Reach


NPR Gas and NPR-HD incomplete trucks.



The company is notifying owners about the problem, however, they have not yet released a notification schedule. They will have a certified dealer inspect the bolts, tightening them to specifications as needed. All of this work will be done free of charge to consumers. If you believe that your vehicle is affected by this problem, it is recommended that you do not drive the vehicle.

Notices can become lost due to vehicle ownership changes, owners changing residency, or for a variety of different reasons. Therefore, if you suspect that your Isuzu is on this list, contact the company's customer service department for further instructions. Keep your safety intact and personal injuries limited by staying informed about the situation.

Do These Things If You Sustain A Personal Injury

After you have been in an automobile accident, you are stressed out, often injured and sometimes disoriented. Once you have been medically cleared, it is important to contact our office as soon as possible. The longer that you let a recollection sit in your mind, the better the chances are of it changing. This will help your claim because the information is fresh in your mind, and even the smallest detail can often help your case.

Keeping well-documented records is another important thing to do if you sustain a personal injury. Medical records, insurance reports and police reports should be kept on file and in an easily accessible place. These records are the proof that you need to support your claim. This information also needs to be passed along to your personal injury lawyer, in a timely manner, to ensure that you receive the best possible service.

Avoid posting anything about your claims on social media. Social media can be a useful tool at times, but it is often the first place that insurance companies look when investigating any type of claim. Investigators may find information that helps them prove your injury is due to a preexisting injury, or at least enough information to discredit the injury. The simplest way to avoid this is to simply avoid posting anything that could be relevant to your case. For instance, if you have a back injury, there should not be photos of you riding a roller coaster on your social media account. Always think before you post anything..