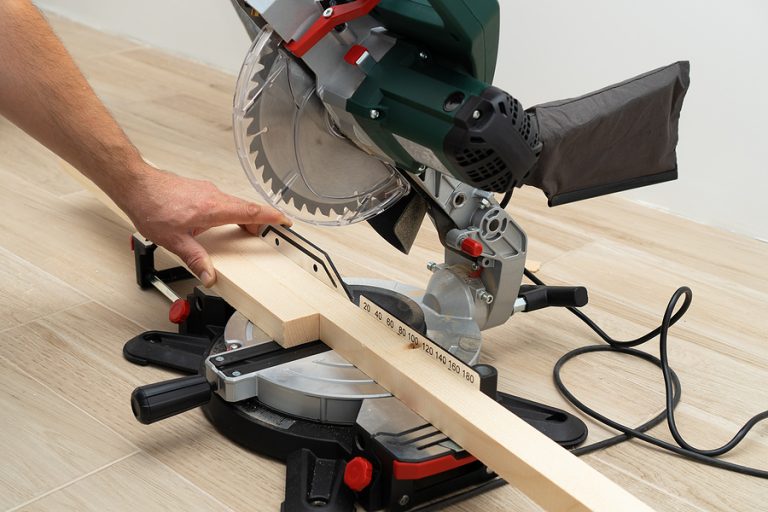 Michael Babboni

Recalls Are you a worker who uses a miter saw on a daily basis? For instance, perhaps you're a carpenter in St. Petersburg that cuts studs, fence posts, or crown molding each day. Then again, maybe you're a flooring expert that uses the device to cut floorboards to the correct length. Or, are you simply a homeowner that invested in the tool to tackle home improvement projects once in a while?

Whatever the case might be, you should make it a point to stick around and continue reading. Why? It has been brought to our attention there are certain miter saws on the market that could be dangerous to users. Hence, we're sharing the info here so that readers can hopefully avoid catastrophes.

DeWalt 12-Inch Sliding Compound Miter Saws

So, how many miter saws are we talking about? It isn't just a few. Rather, the number stands around 1.4 million. The DeWalt 12-Inch Sliding Compound Miter Saws were sold in the U.S. and Canada. Thus, it's easy to see how they could be anywhere, even right here in St. Petersburg. The models in question include:

To date, DeWalt has received 571 complaints about the rear safety guard assemblies of these units. People are saying that components are breaking or detaching from the pieces, and seven individuals have even sustained lacerations. So, if you come into direct contact with the blade due to the assembly breaking, a severe cut could be in your future.

But what about others in the vicinity? If a part breaks free and turns into a flying projectile, it can strike a person nearby, leaving them with a significant injury. With all that being said, it is in everyone's best interest to stop using these miter saws immediately and contact DeWalt to see how the company plans to rectify the situation.

A Little More Info

If you believe you or your company possess one of these tools, but aren't quite sure, pay close attention to this section. The information presented here may help you determine if you purchased such a saw. These items were sold online at websites like Amazon.com and Lowes.com from April 2019 through May 2022. However, consumers were also able to get them in person from Lowes, The Home Depot, and other hardware stores.

The miter saws had price tags of between $600 and $820. These products have yellow bodies and black accents. They also feature the DeWalt logo, and those that are impacted will have the date codes of 2019 04 through 2022 04 printed on nameplates or the housing bodies.

Have You Been Injured By A Defective Product?

The hope is that the data provided in this article will help those in St. Petersburg and elsewhere avoid injuries. But what if you've already been severely injured by a defective product? A manufacturer can be held liable for physical and emotional injuries caused by its products, thanks to a legal concept called manufacturer's liability. In addition, a company can be held responsible for defects that create injuries and even false advertising.

If you would like to see if this concept applies so that you can seek compensation for your damages, contact the St. Pete Lawyer, Michael Babboni. He began practicing law in Florida in 1987, so you can rest assured that he has the experience to get the job done.

The manufacturer will likely have an attorney on retainer who will try to discredit your claim at every turn. Therefore, you'll want to ensure you have a trustworthy source in your corner to fight on your behalf. That's where the St. Pete Lawyer comes in. So, contact him today if you've been injured by a defective product.