Is This Defective Product Inside Your Home?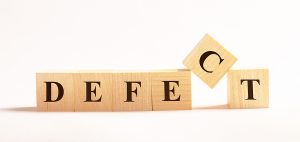 Michael Babboni

Recalls Many homeowners invest in projectors. They use them to show vacation pictures or videos to friends and family. Some folks also connect the devices to their laptops to stream movies outside. Then again, there are those who work from home. They might invest in the units to present slideshows and other presentations to employees, stakeholders, investors, or clients. The point is that there are many reasons why you may have a projector at home, but regardless of what they are, if you do, it is of the utmost importance for you to listen up.

It has come to our attention that some particular projectors out there may put people in danger. Not to mention, they threaten their homes as well. So, if you are the proud owner of such a device, please, stick around and read on to learn more. You might need to stop using it, or a catastrophe might strike.

An Overheating Issue

Approximately 1,600 or so Lightform LF2 and LF2+ projectors exist, which may have malfunctioning fans inside them. If you happen to own one of these units, and a malfunction occurs, it could overheat. That may not sound like too big of a deal, but it can be. According to Consumer Affairs, if the issue is left unchecked, the projector could get so hot that it catches fire.

If flames erupt inside your home, it might not take long for things to get out of control. After all, there's probably all kinds of flammable stuff in there like furniture, curtains, building materials, and more. In a matter of minutes, the structure could become engulfed. Hopefully, the fire department arrives quickly to put out the flames, but whether they do or don't, your place may sustain severe damages with all the smoke, fire, and water.

Meanwhile, there are also injuries to think about. For example, you and others in the house could experience burns or smoke inhalation. And, what about deaths? Yes, unfortunately, anytime fire and smoke are parts of the equation, people can lose their lives.

When And Where Were The Projectors Sold?

You probably still have more questions about this situation, and that's fine. Let's see if we can't answer a couple of them in this section. The LED projectors were sold online at Amazon and on the Lightform website. Additionally, they were sold between March 2020 and August 2021. Hence, these pieces could be virtually anywhere, even right here in our own backyard. So, if you bought a projector within the last year or so, please, check to see if you have an affected unit.

Has This Problem Injured People?

Presently, Lightform has not received any reports of injuries. However, the company has been contacted about 16 property damage incidents. But it could only be a matter of time before people start getting hurt, and we don't want one of them to be you. Thus, take the time to research this matter and follow the advice of Lightform.

Should You Contact A Personal Injury Lawyer?

Manufacturers are responsible for the harm their products cause. Therefore, if property damage or injuries come about because of a malfunctioning projector fan, you might have the grounds to seek compensation.

Likewise, if a family member dies because of a defective product, that could entitle you to restitution too. None of these hardships will become your realities with any luck, but if they do, and you need legal representation, just know that The St. Pete Lawyer is here to help.

Our firm offers free case reviews. That means you can speak to the attorney and determine where your claim stands without spending a dime. Plus, if he takes on the case, you will only owe fees if you win.