Is There A Kia In Your St. Petersburg Driveway?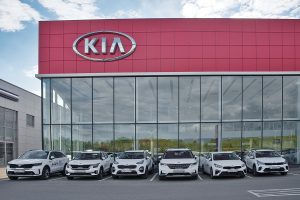 Michael Babboni

Recalls The Kia brand has gained traction over the years. Now, you'd be hard-pressed not to see one driving next to you in St. Petersburg. Consumers here and everywhere are turning to these cars and SUVs to be their daily drivers. For one, the units are visually appealing, with curves in all the right places. They are also typically reliable and trustworthy. Thus, people don't have to worry about getting stranded on the side of the road somewhere.

And let us not forget about fuel efficiency. Kia vehicles are usually good on gas. For example, the 2022 Kia Niro gets an estimated 48 highway and 53 city miles to the gallon. Meanwhile, the 2022 Kia Rio gets 33 city and 41 highway miles to the gallon. The point is that shoppers are turning to Kia for many different reasons. Are you one of them? If that's the case, good for you. You're probably extremely happy with your purchase.

However, it has come to the attention of the St. Pete Lawyer that particular models may have a problem. Therefore, you might need to park your ride until you get it fixed. That should help you keep yourself and others safe in St. Petersburg.
2021-2022 Forte And Rio Vehicles

There are approximately 30 2021-2022 Kia Rio and Forte vehicles with steering column issues. It is believed that these cars could have an improperly secured bolt attaching the steering rack and column. As such, the two components may become detached at some point, causing a loss of steering control. When a loss of steering control occurs, that increases the risk of a crash.

If you believe you are the owner of one of these vehicles, it may be in your best interest to leave it parked for now. Then, contact the dealership where you bought the car to discuss the matter. The solution, providing that it is needed, will be for the service department to tighten the lower steering column u-joint retention bolt.

What Happens After Car Crashes?

Many people sustain serious injuries in auto accidents. The ailments leave them unable to work and make money. Their cars get twisted, mangled, broken, and have to be fixed. Not to mention, they acquire high-dollar medical expenses for their injuries. However, how are the injured supposed to pay for anything without steady paychecks, and why should they have to if someone else was to blame?

Can You Seek Compensation For Your Damages?

If you become injured because of another party's negligence, you may have the grounds to seek compensation. So, if a vehicle or another type of defective product leaves you injured and in need of money to recover, pay bills, etc., it's probably time to contact the St. Pete Lawyer. The firm offers free evaluations. Hence, you can talk to the attorney without spending a dime. He'll be more than happy to discuss the matter and your options with you.

Additionally, our personal injury clients only pay when compensation is recovered. When that happens, the attorney's fees and other expenses are deducted from the winnings. Then, you'll take home whatever's left. So, what are you waiting for? If you've been injured by a defective product, give the St. Pete Lawyer a call today.