Is That A Genesis In Your St. Petersburg Driveway?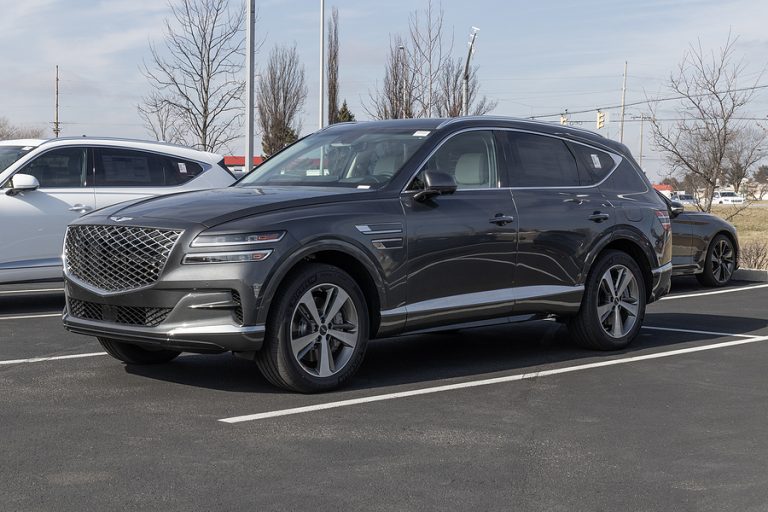 Michael Babboni

Law Hyundai introduced the Genesis to the world in 2008. However, in 2017, the brand spun off as a separate entity. Of course, these luxury cars are still somewhat new on the market. Hence, there may not be a ton of them where you live just yet. That doesn't mean they aren't becoming popular, though, and plenty of them can be seen on the streets of Pinellas County.

Hyundai has high hopes for the Genesis brand and expects it to be able to compete with the like of BMW, Mercedes, and Lexus. Regardless what consumers are looking for, there's a good chance they can find it in a GV80, G70, G80, or another model. The exteriors of these rides are sleek and stylish. They have curves and defined lines in all the right places.

Then, there is performance to take into consideration. Some St. Pete consumers prefer Genesis vehicles because they're powerful, fuel-efficient, and reliable. However, luxury rides can have problems just like the rest. We have learned about a particular issue with certain Genesis vehicles that can put their occupants in danger. So, if you own one of these cars, please, read the following section carefully.

65,517 Genesis Vehicles

Modern vehicles come with the latest technology and safety features to help keep passengers safe. That's normally a fine thing, but in the case of the pre-tensioners in 2020-2023 Genesis GV80s, 2021-2023 Genesis G80s, 2022-2023 Genesis GV70s, and 2023 Genesis GV60s, they may cause more harm than good. A pre-tensioner is a device that utilizes a controlled explosive charge to activate a piston when a crash occurs.

Then, the person is held firmly in their seat, where they belong, and the seat belt puts them in contact with the inflating airbag in a controlled way. So, the question is, "What's the deal with these pre-tensioners?". Research states the front driver-side/passenger-side pre-tensioners may explode in the event of a crash and not in a controlled way. Instead, when the explosions happen, shrapnel can be sent throughout the cab, increasing the risk of injury.

St. Petersburg auto accidents are violent and chaotic enough without adding flying metal fragments to the equation. Yet, according to this info, that's exactly what Genesis vehicle owners could be facing. If you have a car mentioned above in your driveway, it might be in your best interest to leave it parked there while you contact your dealership. Speak with a representative to determine if there is a remedy and what steps you should be taking to ensure you don't thrust yourself or others into harm's way.

Hold The Manufacturer Liable

Have you been injured by a defective product? Manufacturers and sellers are responsible for harm their products cause consumers, thanks to a legal concept known as manufacturer's liability. After getting injured in accidents caused by negligence, many people find themselves between a rock and a hard place. That's because their injuries sometimes make it so that they cannot work, and lost income enters the picture.

And what about those doctor/hospital bills? If accident victims sustain severe injuries, they'll need treatments, prescriptions, exams, and more. After reading that, you're probably hearing the cash register sound go "cha-ching" in your head. There's no doubt about it. Healthcare costs in the United States can get out of hand in a hurry. So, don't get stuck experiencing such financial challenges when you did nothing wrong.

Rather, hold the manufacturer accountable by putting a personal injury attorney in your corner. If you have a legitimate claim, they'll help you recover the compensation you deserve.