Is An Injury In Your Future Because Of These Defective Products?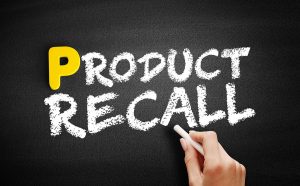 Michael Babboni

Recalls People spend a lot of time at their homes. As such, it is safe to assume that plenty of accidents that lead to injuries happen there. For instance, someone could cut their hand while preparing dinner. Slip and fall incidents occur regularly at home as well. Even electrocution and drowning incidents are possible too. In other words, a lot of circumstances can leave residents hurt within their own property. Unfortunately, many times, homeowners just have to chalk the situation up as a life experience and move on.

However, when a defective product is part of the equation, an injured party might be able to recoup compensation from the manufacturer with the help of a personal injury lawyer in St. Petersburg. The funds can be a blessing when an individual is out of work and trying to recover. They ensure that the injured person can afford surgeries, medications, follow-up doctors' visits, and other related necessities.

If you sustain injuries from one of the items mentioned here or another defective product, don't hesitate to contact our office. The initial case review is free as people shouldn't have to break the bank just to see where their claims stand. Also, clients only have to pay when compensation is awarded because personal injury cases are paid on a contingency fee basis. Now, let's move on to some defective products.

LUS Distribution Of Canada

This company recently recalled approximately 3,100 hairdryers and diffusers. The devices were sold both in the United States and Canada for somewhere between $122 and $144. It is recommended that consumers quit using the units immediately. They were not equipped with an immersion protection device during the manufacturing process. As such, if someone's LUS hairdryer falls into a sink or a tub full of water, they may get shocked or electrocuted.

Polaris Issues Recall Number 20-735

Not all products that injure people are made for indoor use. Many property owners buy Polaris utility vehicles to help them with various tasks on their lands. Right now, it's not a good idea to own a 2019 PRO XD or 2020 Ranger model. Why? Apparently, the seat belts can fail. In the event of a collision or a tip-over incident, operators and passengers can get hurt and may have to deal with traumatic brain injuries or broken bones.

There were about 10,100 of the units sold in the United States between October and November 2019. That means they could be located just about anywhere, including right here in Florida. Hence, if you are the owner of one of these utility vehicles, it is in your best interest to discontinue the use of the product immediately and contact the Polaris customer service department.

American Honda Motor Company, Inc.

There is a good chance that most Florida homeowners have generators in their garages. After all, the state is regularly bombarded by hurricanes during the summer months that cause power outages. If you are one of those who have invested in a generator, pay close attention. On March 17, 2020, Honda issued recall number 20-090 for about 340,000 generators. Honda EB2200i, EU2200i, EU2200i Companion models, and EU2200i camo portable generators are all included.

These portable devices feature inverter assemblies that may short out whenever saltwater is nearby. Clouds of smoke can form, and flames can erupt. Thus, these products pose fire and burn hazards to their owners. Once again, it is best to stop using these generators immediately. Failing to do so could prove to be a recipe for disaster..