Is An Electric Shock Hazard Hanging Out In Your Kitchen?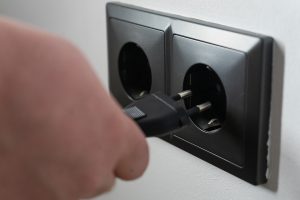 Michael Babboni

Personal Injury Do you like to cook? Is all of the slicing, dicing, and chopping enjoyable? What about your family or others you cook for? Does it bring you joy to see peoples' faces light up after taking a bite of something yummy you prepared? If so, then this is the right place for you. There's a pretty good chance that you buy all types of helpful gadgets for the kitchen if cooking is your jam.

There's certainly nothing wrong with owning devices that make life easier. Most of us use small, medium, and large appliances without even thinking about potential dangers, and why wouldn't we? Sure, an error on a person's part can lead to a burn, slice, or something else, but the units themselves are supposed to be safe.

They go through rigorous testing and protocols before ever making it inside homes. Unfortunately, however, defective products can slip through the cracks now and again. When that happens, people can get seriously hurt or die. Here, we will focus on injuries rather than the wrongful death aspect. 



Problems That May Await You Following An Injury

When an individual gets injured severely, it is not uncommon for them not to be able to perform their job duties. That can bring their recovery into question because, as you well know, healthcare costs in the United States are outrageous these days. Plus, when lost wages enter the picture, life, in general, becomes a struggle. If someone else's negligence caused your issues, you might be entitled to fair compensation, though.

Manufacturers/sellers are liable for harm their products cause. That's right; even if a defective product is a culprit behind your damages, you may be owed restitution. The responsible party probably won't simply hand over a big check and settle the matter quickly. These organizations tend to have lawyers standing by to discredit claims. That's why if you're going to go toe to toe with a manufacturer, you need The St. Pete Lawyer by your side.

He has the experience and skills to recover the settlement you deserve. If you're ready to see if you have a legitimate claim, please, don't hesitate to give our office a call. The initial evaluation is free, and if you hire the team, you won't pay any fees unless you win. It is now time to look at an electric shock hazard that could be lurking around in your kitchen. So, don't go away. Instead, stick around and read on to learn more.

Electric Steakhouse Grills

The Kalorik Pro 1500F (Model KPRO GR 45602) Electric Steakhouse Grill has a stainless steel exterior that makes it sleek, stylish, and perfect for any countertop. At only 14 inches long, 10 inches wide, and 16 inches high, it doesn't take up too much room either. This device cooks wonderfully, and plenty of people would probably love to have it. However, if they knew about the issue it has, they might change their minds.

Kalorik of Miami Gardens, Florida, has received five reports from consumers stating that they've been shocked. Three of the incidents occurred in the United States, while the other two happened in Canada. These products have incorrectly electroplated knobs that can shock users after the grill preheats. The grills could be just about anywhere because they were sold by numerous online retailers from July 2020 to March 2021.

Hopefully, now that you know about this issue, nobody in your household will get electrocuted or shocked. However, if that isn't the case and someone gets seriously hurt, stellar legal representation is only a phone call away. Contact us whenever you're ready to schedule a free consultation..