Important Product Recall Information To Help Protect The Safety Of St. Petersburg Residents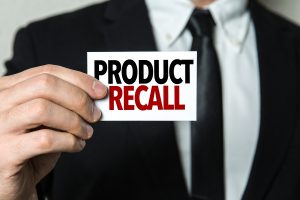 Michael Babboni

Recalls When we buy something from a brick and mortar store, or from an online retailer, we expect that item to be safe and ready to use. Unfortunately, this is not always the case. Consumers will experience some form of personal injury from a product in their lifetime. This injury may not always be serious in nature, but it is an injury nevertheless. This information is designed to help keep St. Petersburg residents, and all other residents of the world safe.

Product Recall Information

OPW

This company has issued a recall on gas station hose swivel connectors. This is the metal connector between the hose and the nozzle. There have been two instances reported to the company about these swivels becoming disconnected from the hose or the nozzle. There are approximately 824,000 potentially affected units. Gas station owners should stop using pumps with these connectors immediately due to the increased risks of fire and personal injury to consumers. The affected models are…



241TPS-0241C: 3/4"- models manufactured between 1/1/2013 and 3/12/2017


241TPS-0241: 3/4"- manufactured from January 2013 to March 2017


36S: 3/4"- with manufactured dates between 1/1/2013 thru 3/12/2017


241-1000: 1"- manufactured from 2013-2017


241-1000C: 1"- manufactured between 2013-2017


36S: 1"- with manufactured dates between 2013 and 2017



Vecaro Life Style

Approximately 500 Hoverboards/Scooters are being recalled by the company. These units have a lithium-ion battery pack which may become overheated. This increases the risks of smoke, fire and explosions, which can all result in personal injuries. Use of these affected items should be discontinued immediately. The product should be returned to the place of purchase for repairs or credit towards a UL 2272 certified Vecaro Glide or Glide-X. No injuries have been reported to the company as of yet, but 3 incidents have been reported about smoking battery packs. There are a variety of models being recalled which include…



Vecaro brand Glide65 self-balancing scooters (hoverboards)


Vacaro brand Drift8 self-balancing scooters (hoverboards)


Trek10 self-balancing scooters (hoverboards)



Wing Enterprises

The company is issuing a recall on certain models of Little Giant multipurpose ladders. There are approximately 37,000 potentially affected units, with a variety of different models being involved. The locking pins/rung fasteners can fail, increasing the risks of falling. Personal injuries can be sustained from falling off of a ladder. If it is due to negligence, we can help you in your time of need. Consumers should immediately stop using this product and contact Wing Enterprises. They will provide customers with ABS nylon inserts that can easily be installed by the customer, without the use of tools. The affected models include…



Little Giant Velocity models 13, 17, 22, and 26


Little Giant LT models 13, 17, and 22


Little Giant Liberty model 17


Your Safety Should Always Be A Top Priority

This information is being produced to help keep you safe. It seems as if there are dangers lurking around every corner these days, but by remaining vigilant in our quest to remain safe, we can avoid unwanted personal injuries. By spreading this information, consumers are kept in the loop about products that they may have purchased. They will then relay the messages to other consumers, and with any luck, accidents can be avoided..