I Got Into A Rideshare Accident, What Now?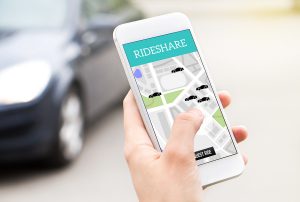 Michael Babboni

Car Accidents It is so common these days to take an Uber or Lyft or other rideshare service. They are a quick, easy, and money-saving option. However, what happens if the driver has an accident while you are a passenger? If you get hurt as a passenger in a Lyft or Uber car how do you get compensation and who pays? The general rule of thumb is that financial responsibility comes from the at-fault drivers insurance. In the case of rideshares it can also come from Uber or Lyft own car insurance coverage.

What You Need To Know As A Passenger In An Uber or Lyft.

When you are a passenger in an Uber or Lyft it is difficult to determine who is liable. You need to take into consideration the following:

● Florida Accident Liabilities Still Apply: If the Uber or Lyft driver is at fault but you are not severely injured you cover your own personal injury losses.
● If Your Injuries Are Serious Or Permanent injury: In this case you can go outside of Florida's no-fault system and bring a claim for full compensation.
● Rideshare Drivers Insurance Regulation: Rideshare drivers must have at least $1 million in liability coverage for property damage, physical injury, and death. They must also carry the minimum Personal Injury Protection. This insurance can be used to help pay for your injuries.
● You May Be Able To Collect From The Rideshare Company: Many rideshare companies also provide generous insurance policies for their drivers that can help pay.

Know Your Rights As A Passenger In A RideShare Accident

As a passenger no matter who is at fault you are considered an innocent party. However, in the case of Uber or Lyft, if you are in any way responsible for the accident your compensation can be reduced. An example of this is when a drunk passenger gets the driver distracted and a crash occurs. Both Lyft and Uber provide up to $1 million liability coverage to supplement the driver's personal liability insurance. If you are injured through the negligence of the Uber or Lyft driver, you may file for compensation with the drivers policy and through Lyft or Uber. The caveat is that the driver must have his rideshare app on.

What To Do In A RideSharing Accident

If you are unfortunate to be in a vehicular accident as a passenger in a Lyft or Uber there are some steps you can take to protect yourself and ensure you are reimbursed for any bills you incur:

● Seek medical advice within 72 hours
● Get the police reports from the scene of the accident
● Get information from the drivers such as contact information and insurances
● Have your injuries treated
● Keep track of all medical bills and expenses including lost income
● If you are physically able, take photos of the accident from all angles and also of the street or intersection
● Contact an experienced personal injury attorney

Why You Need An Attorney For A Ride Share Accident

Rideshare companies are often able to avoid taking responsibility to pay for ride share accidents. As an injured passenger in a rideshare accident you may find it difficult to contact the company to even report the loss. Let alone request for reimbursement. Understanding the ins and outs of being in a rideshare accident and hoping to get compensated for damages, pain and suffering is almost impossible to do on your own.

When it comes to rideshare accidents in St. Petersburg, Michael Babboni is the best option. He has over 30 years of experience protecting Florida residents and understands how to navigate the legal complexities of motor vehicle accidents. Call 1-727-381-9200 for a free case review and to learn how you can put his experience to work in your rideshare accident..