How To Get Proper Compensation After A Car Accident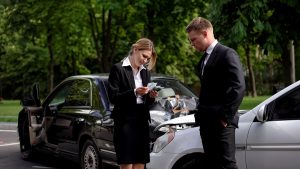 Michael Babboni

Insurance Coverage Getting in a car accident comes with various consequences. As a victim, you will have to go through a lot. Aside from focusing on your health, you will also have to think about your finances. It is possible to deal with medical expenses, lost wages, and property damages at the same time.

Many individuals do not know what to do and where to start when it comes to claiming compensation. Some people think that the one they should contact after an auto accident is the insurance company of the other driver. However, that does not apply in Florida. Being a no-fault state, all vehicle owners in the state are required to have a personal injury protection (PIP) policy.

The Insurance Company

All drivers involved in a car accident in Florida are considered to have contributory negligence. So even though you are the injured party, you will have to contact your insurance company for proper compensation.

An advantage of having no-fault insurance is that it includes the expenses for medical treatments that are related to injuries from the wreck. The minimum amount of a PIP policy that you need to carry in Florida is $10,000. You can maximize your coverage based on the medical care cost. Generally, you cannot pursue the opposing party until you exhaust the full amount. That is why it is important to never forget how much insurance coverage you are carrying, including additional riders and reduced coverage only for medical expenses.

A Personal Injury Lawyer

Having a PIP policy is beneficial. However, there are instances when the claimant faces difficulties in getting the appropriate amount of compensation. That is where an accident lawyer comes in.

Ideally, it is best to handle an auto accident claim with the help of an attorney. This way, you will have a skilled and knowledgeable person helping you get sufficient coverage without any complications. Additionally, they can attempt to negotiate a claim if necessary.

Sometimes, an insurance company argues the amount of comparative negligence to reduce the claim. They may even take advantage of a claimant who does not have legal counsel. In some cases, the insurance company may even include a full release from possible medical expense coverage in the future. When this happens, the claimant loses the chance to revisit the claim later on.

Some companies use this tactic to finalize a settlement fast. The problem with this is that an injury may result in more expenses in the long term. You can avoid falling victim to this by working with an experienced lawyer. With their help, you can calculate the extent of damage properly.

Possibility Of Lawsuit

Some companies that usually attempt to reduce or deny the value of a claim may be ready to take the case to court if they think that it will be more cost-efficient. Some of them may even provide legal defense for the negligent driver to increase your contribution to the wreck and lower the amount of your claim.

No matter the nature of your injuries after a car accident, most insurance adjusters are more focused on the profit margins of their company. That is why it is important to have a reliable and qualified personal injury lawyer to fight for your rights.