How to Get Medical Records for a Personal Injury Case in St Petersburg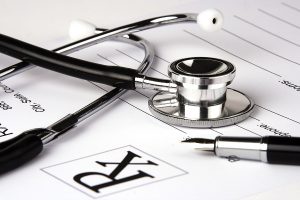 Michael Babboni

Personal Injury Whenever you file a personal injury claim, you will soon discover that the burden of proof falls on you to prove your claims. For this, you will need to gather a number of items for evidence, including your medical records.

Obtaining your medical records is one of the first steps to take in any personal injury lawsuit. They are what essentially makes or breaks your case. The medical records will prove the extent of your injuries and their severity and outline any treatment you have had and may continue to need.

What Else Do Medical Records Show?

Your medical records will show how the injuries were sustained and how the negligence of another could have caused them. They also can help determine the extent of the damages and liable parties, show any issues that could hurt your case, and allow you to prepare for an expert review.

However, obtaining your medical records can prove to be a long, drawn-out, and sometimes complicated process.

HIPAA Rights

There are laws governing how you and others access your medical records on a state and federal level. HIPAA is the federal Health Insurance Portability and Accountability Act of 1996 that ensures you have a right to privacy.

The act also limits who can access your personal and private medical records while establishing a regulatory framework when one tries accessing those records. HIPAA applies to healthcare providers, health plans, healthcare clearinghouses, and business associates.

How to Request Medical Records

When asking for your medical records, you will be asked by most healthcare providers to sign forms before they will release the records. The request must be made in writing by either you or your representative.

If you have a personal injury attorney, then he can request your records for you and have them sent to the insurance company.

Watch for Errors

When requesting your records, watch for any errors, as this can delay the process considerably. You need to know the exact records you want and then have to ask for them specifically.

Watch for Charges

Depending on the length and extent of your records, this can prove to be an expensive process. HIPAA outlines how providers need to charge fairly, but you may come across unreasonable fees at times. This is common and something you want to watch for.

Make the Right Requests

When requesting your medical records, make sure you speak to the right department. Call and verify all the details before you send your request in writing. You want to have the right department and the right address.

Only Obtain Relevant Records

You can save time and money when you request only the necessary records for your case. Only obtain the medical records that can prove and substantiate your claims.

Follow Up

Once you have made the request, make sure to follow up on it. Medical and healthcare service providers have 30 days to provide you with a record request receipt. You can help speed up this process by following up with your request.

Most places have an online portal where you can make an account and track the progress of any requests you have made.

What Kind of Medical Records Do I Need?

Your attorney can help you narrow down the exact records you should have for your claim, but in most cases, you will need your initial exam info, check-up notes, diagnostic test lists, a list of all medical procedures, written notes from the doctor, information about your prognosis, any long term and short term prescriptions you have and pre-existing condition information. You will also want to include any medical-related expenditure there may have been.

Personal injury cases can be complicated and difficult to navigate at times. However, with the right personal injury attorney on your side, you can ensure everything is done as it should, and no steps are missed.