How To Get A Copy Of Your Vehicle Accident Report In Florida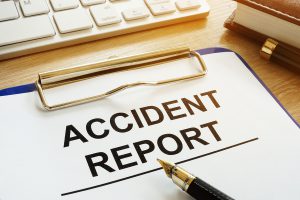 Michael Babboni

Car Accidents After a car accident, the insurance companies are going to put you through the ringer. They will do everything they can to ensure that they don't have to pay your claim. One of the most common tactics they use is to bury you in paperwork requests. Their hope is that you'll either be so exhausted from your injuries you'll fail to provide all of the paperwork they have requested or that you'll end up getting frustrated with the process and just want to settle as quickly as possible to move on with your life.

Accident Report Requests

One of the most common requests is an accident report. The insurance company is hoping that they'll be able to scour the report and find something that gets them out of paying you a fair settlement. However, an accident report can actually be your best friend because it can prove you are the victim of another driver. Whether you are simply trying to get a fair flat rate settlement figure, negotiating the value of your claim, or heading to court, you'll want an accident report.

What Is An Accident Report?

An accident report is the report created by the police officer who investigated the accident. The police report contains details about the auto accident including:

● The date and location of the crash
● Information on the drivers and passengers involved
● Information on the vehicles involved
● Information on any witnesses
● Statements from the involved parties
● Statements from the witnesses

A police accident report is considered an object view of the accident and is often considered a strong form of evidence. Though the details on a police report can be challenged by a good attorney, in most cases, an accident report considers the "fact."

How To Get A Copy Of The Report

There are a few ways you can obtain the police report. You can reach out to the specific law enforcement agency. If it was the St. Petersburg police you can put in a request in person at 1300 First Avenue North, by phone at (727) 893-7780, or on their website. If the report was filed with another agency, you will have to contact them. If you are unsure of who the agency who filed the report, you can put a request in at the Florida Highway Safety and Motor Vehicles. They have all the instructions you will need online.

What Happens If I Didn't Contact The Police After My Accident?

If you didn't contact the police at the site of the accident, you can still file a report. Though it won't be considered as objective as a police report by the insurance companies and the courts, you'll at least be able to provide the document for your claim. To file a report after an accident, you will go to your local DMV and fill one out. If you are new to the area, you can find your local DMV office on the DMV Florida website. When you fill out your police report, make sure to just stick to the facts. Do not provide any extra information that could be challenged because it could call the accuracy of your claims into question.

Another alternative to obtaining your police report yourself is to hire an auto accident attorney. Once you hire an accident attorney, they will take over all of the paperwork. That way you can just focus on healing from your injuries and getting your life back together. If you live in the St. Petersburg area, you should call the St. Pete Attorney Michael Babboni for a free consultation. With nearly three decades of experience protecting accident victims like you, he knows how to collect all the evidence needed to prove your accident claim..