How To Effectively Prepare Yourself For A Car Accident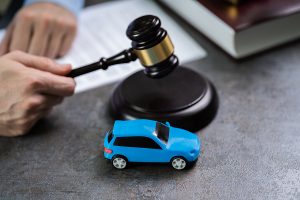 Michael Babboni

Car Accidents It is impossible to predict when a car accident will occur. They can happen to anyone at any given time. What we do know is that thousands of car accidents take place across the country every year, and these can result in physical and mental trauma as well as a hefty financial burden.

Despite that, there are ways for you to prepare yourself so you can better deal with the aftermath of a car crash. Read on to discover some tips on making sure you're ready for the possibility of a car accident.

Gather The Essentials

Before taking your car for a ride to any location, it's crucial to stock up on everything you're going to need if ever you face any danger on the road. Your car's glove box should contain a copy of all your emergency contacts, the number of your car insurance company, important medical information, and the number of your attorney if you already have one.

Apart from that, your glove box should have a flashlight, a basic first aid kit, your medications, a phone charger, and a self-defense item such as a pepper spray. While we all hope that you will never have to use those items, you can never be too prepared.

Get Insured As Soon As Possible

Anyone can get into a car accident at some point, even those who try their best to drive safe. With that said, you need to make sure you are financially prepared at all times to face adversities such as a car crash. Investing in a reliable car insurance policy should help you in doing just that.

If you're still uninsured, find a policy that can cover all of the possible expenses in the event of a major car crash. If you already have car insurance, see to it that you review your policy every now and then to determine if your current coverage can still address your needs.

Find An Auto Accident Attorney

While we all pray that you'll never have to face a car accident in your lifetime, it pays to be prepared for it. In the unfortunate event that you do get into a car collision, you're going to want to know who to call first. We're not recommending that you hire an auto accident attorney before an accident takes place, but it helps to know who the best auto attorneys are in your area.

You can search online for the best law firms that cater to auto accidents in your town or state, and add their information to your emergency contacts list. Remember: should an accident occur, you'll be relieved to know that you have a lawyer to represent you as soon as you need them.

Your safety on the road is never guaranteed. As we said earlier, car accidents can happen to anyone, anywhere, and at any time. The best thing we can do is to make the necessary plans in case we are involved in an accident. That way, we can act quickly without being rash.

Car crashes often come with a legal dispute, particularly around compensation for those who have been wronged or injured. To ensure that you can fight any legal battle fairly, you should seek good legal representation to guide you. The St. Pete Lawyer can take on that role for you.

The St. Pete Lawyer has over 30 years of experience dealing with legal cases ranging from auto accidents and personal injury claims to liability lawsuits and wrongful death claims. Contact The St. Pete Lawyer today to learn more about the scope of our legal services.