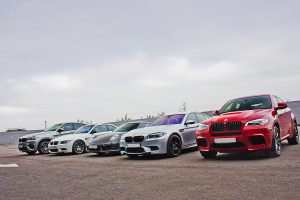 Michael Babboni

Recalls Many people buy BMW, Mercedes, and other luxury vehicles to keep up an appearance. Others purchase the cars and SUVs because they are reliable. They can last folks a lifetime and can even be passed on to their kids.

Consumers also go with these models because of their safety records. Should they get into a crash, they want to know there is a good chance they will walk away unscathed. After all, auto accidents are not forgiving. They often leave victims with severe injuries. Fractures, broken bones, and lacerations can come to fruition. So can paralysis, loss of limbs, and brain damage. Even with modern safety features, sometimes there is no escaping such issues. Seat belts and airbags can only do so much.

When people sustain severe injuries in crashes with negligent drivers, they can file lawsuits to seek compensation. They must prove that negligence occurred and caused the wreck and their injuries. That sounds like quite a tall order, doesn't it? Thankfully, St. Petersburg citizens do not have to face those situations alone. Instead, they can hire an auto accident lawyer from our firm to fight on their behalf.

What About When A Manufacturer Is To Blame For The Incident?

Victims should not fret if manufacturer negligence is responsible for their accidents. The St. Pete Lawyer can help with that regard too. He will go toe to toe with manufacturers and their legal teams to recover the compensation clients deserve. Even if their vehicles have been recalled, all may not be lost. In such situations, the attorney will have to prove that the injuries occurred before the recall was issued or that the defendant had no prior knowledge of it.

The initial case evaluation is free because a person should not have to break the bank just to see where their claim stands. Also, clients only pay when they win. Payment does not come out of pocket, though. Rather, it is deducted from the winnings. So do not delay if a manufacturer's negligence leaves you hurt. Instead, contact us as soon as possible.

This Issue Can Increase The Risk Of A Crash

Let's take a look at a recall that could cause trouble for BMW owners. BMW of North America, LLC is expected to begin a recall on December 28, 2020. So far, there are only 83 potentially affected units, but that might change between now and then. The 2020 models in question are the following:

▪ X5 sDrive40i, xDrive40i, And X5 M50i
▪ X5M, X7 xDrive40i, And X7 M50i
▪ X6 xDrive40i, X6 M50i, And X6M

The weld between the front axle support and the right front control arm bearing bracket may separate on these vehicles. If that happens, car handling and control can become a problem, so much so that the driver might have difficulty steering. They could swerve into another lane of traffic, side-swiping a vehicle. The issue might cause the motorist to strike a pedestrian, bicyclist, or motorcyclist as well. For that matter, the driver may hit a concrete barrier, tree, or another immovable object.

Owners should check out the National Highway Safety Traffic Administration's website to get additional information regarding this recall. Its campaign number is 20V678000. Individuals can also contact BMW's customer service department to learn more.

However, if this issue has already caused you to get into an accident, do not get stuck holding the bag financially for damages and injuries. Take the fight to the manufacturer with the help of the St. Pete Lawyer and hold them accountable for their unsafe vehicles. We are a local law firm, and our office is conveniently located on Central Avenue..