How Recalls Like This One Could Leave You Needing A Lawyer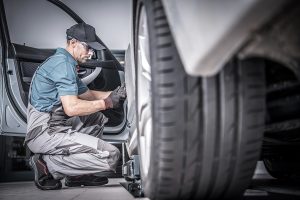 Michael Babboni

Recalls People enjoy having their own vehicles. Cars, trucks, vans, and SUVs allow them to go wherever they want, whenever they want. Of course, that is providing they currently aren't under stay-at-home orders.

Hopefully, one day, the COVID-19 virus will be under control, and things can get somewhat back to normal. Why somewhat? It's because the world will never be the same because of all the lives lost, but that is for a different discussion altogether.

This article is going to assume that United States citizens will get some sort of normalcy in their lives sometime in the near future. That means they might be driving their autos back and forth to school, work, beaches, amusement parks, and more. After streets become full of traffic once again, car crash numbers will likely increase. After all, people are anxious and rearing to get out and about. If a person takes their eyes off the road, speeds, texts, or partakes in other unnecessary activities while they are behind the wheel, a rear-end, head-on, or T-bone collision might follow.

However, from time to time, accidents occur where neither party is to blame. If a car part breaks or malfunctions while a car is in motion, a wreck can occur. In such cases, manufacturers should be held accountable for the defective pieces. Often, the companies try to avoid liability by issuing recalls. But when an individual sustains severe injuries in a collision that was caused by car part failure, they might be able to recover compensation for their damages.

Injured Parties Don't Have To Face These Situations Alone

It is not uncommon for manufacturing companies to have legal teams on retainer. They look to discredit claims and prevent their clients from paying out substantial sums of money to victims. The attorneys delay the proceedings with the hopes of the injured persons running into money troubles. Then, they get them to settle for low-ball compensation amounts.

In other instances, the lawyers will attempt to make it appear as if the victim is actually to blame for the accident. If this strategy works, the organization won't have to pay any restitution at all. Sometimes, the legal team even presents documents to the victim for them to sign, and these may contain clauses that sign their rights to compensation away.

The St. Pete Lawyer has proudly represented members of the community in such matters over the years, and he will be more than happy to do the same for you. So don't allow manufacturers and their legal teams to take advantage of you in your time of need. Instead, take the fight to them by contacting our office and scheduling a free case review today.

Now, Let's Discuss Recall Number WRD-20

While a stalled engine may not seem like too big of a deal, it can be at some point, especially when the vehicle is in motion. Just imagine for a moment that you are driving along on the freeway when the issue occurs. The problem makes your car a sitting duck on the road with other automobiles buzzing right past. If one of them hits your vehicle, broken bones, lacerations, brain injuries, and more can enter the picture. It can take weeks, months, or even years to recover from any of those conditions. Thus, you could find yourself in need of cash to pay for the medical bills.

Subaru has issued recall number WRD-20 on 2019 Subaru Impreza hatchbacks and sedans, 2019 Outback wagons and Legacy sedans, and 2019 Ascent SUVs. These vehicles may have faulty fuel pumps that prevent the engine from cranking. The device can also stop pumping while the auto is in use, which can result in a stall. If you are involved in a car crash caused by a defective product, just know that top-notch legal representation is only a phone call away.