How Long Does It Take To Settle A St. Petersburg Auto Accident Settlement Claim?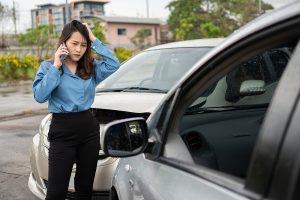 Michael Babboni

Car Accidents After you've been in an auto accident in St. Petersburg, the last thing you want is for your settlement to drag on. Unfortunately, there is no real "average" when it comes to how long your auto accident settlement may take, and each case should be viewed individually. Insurance providers in Florida have a time limit they must adhere to when it comes to responding to an auto accident claim. In a best-case scenario, an auto insurance provider will agree to a claim and a settlement will be awarded without any fight. Once a claim has been agreed to, the insurance provider must pay that claim within 20 days.

In the real world, however, not every scenario is a best-case scenario. Insurance providers may choose any number of reasons to deny or play down your claim, leaving you with a fight on your hands to get the compensation you need. In these cases, it's always best to have a St. Petersburg auto accident lawyer on your side to work with insurance adjusters and prove your case.

Factors That Make Auto Accident Claims Take Longer

Some factors can come into play in more complicated auto accident claims. Some common reasons why an auto accident settlement may take longer include:

• Factual issues – Insurance providers are businesses first, and for this reason they may try to cling to any factual inconsistencies they can in order to downplay or deny a claim. An insurance provider may believe that you do not have a claim, or that the details of your claim are inaccurate, and you will need to prove your case.

• Larger claims take longer – If your claim is relatively small and stems from a minor auto accident, you're less likely to run into an issue with your insurance provider. However, the larger your claim may be, the more likely it is that your auto insurance provider will try to downplay your damages.

• You're still recovering – It can be difficult to accurately determine the final cost of an injury. If you file your claim before you've fully recovered, your insurance provider may argue with your proposed damages. For injuries like broken bones, which take longer to heal, you may find that your settlement takes longer as well.

How To Speed Up Your Accident Settlement

There are things a person can do to speed up their settlement after an auto accident. First and foremost, you'll need to provide evidence to your insurance provider so they will agree that your desired claim amount is fair. This is best done alongside a skilled and experienced St. Petersburg auto accident lawyer. Once an agreement has been made, you will have a maximum of 20 days before the claim is to be paid.

Some of the evidence that should be provided to speed up your case are:

• Full medical expenses – If you wish to include medical expenses in your claim, you'll need to have the medical bills to back it up. Once you've fully recovered or you have a recovery timeline from a medical provider, gather a full tally of your medical expenses to be provided to your insurance company.

• Provide your full loss of income – Using pay stubs or tax documents, determine your lost work wages and provide documentation to prove how much you've lost while recovering from your accident.

• Property damage – If property damage is part of your claim, have documentation on hand that proves the cost of your lost or damaged property.

With these documents in hand, and your St. Petersburg auto accident lawyer by your side, you'll give yourself your best chance at a speedy and smooth claims process.