How Does PIP Protect You?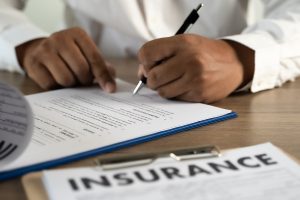 Michael Babboni

Insurance Coverage If you drive in the state of Florida, then one of the legal requirements you need is to have some kind of injury insurance related to vehicle accidents. In Florida, this is known as personal injury protection or PIP insurance. In practice, this seems simple. PIP is there to provide financial support for medical treatment in the event of an accident.

In practice, however, there are a few things that people need to keep in mind when it comes to looking to PIP for coverage in an accident.

It Doesn't Cover Everything

Of course, for major medical treatment such as surgery or the prescription of medication, PIP was created precisely to handle these situations. However, other types of helpful treatments and therapies have been removed from the umbrella of PIP services. If you or someone injured in a car accident requires:

• Acupuncture therapy
• Massage therapy

There is no coverage for these treatments, and they must be paid for out of pocket. Similarly, people requiring chiropractic treatment will get only limited coverage, up to $2500 for these treatments. Any remaining costs must be paid out of pocket.

It Doesn't Cover Everyone

PIP is there to help you and other passengers in a vehicle. Typically, this coverage for other passengers will be for family members, such as children, or other uninsured passengers, such as if you get into an accident while transporting your children and their friends.

However, if you are traveling with someone who already owns their own vehicle licensed in Florida and they have their own PIP insurance policy, they do not benefit from your coverage. Instead, their own PIP policy will step in to provide coverage for them. In other words, anyone that has their own PIP insurance coverage will use that instead of your own if they were injured as a passenger in your vehicle.

It's Only For Injuries

PIP is only for you and relevant passengers. If the driver of another vehicle has that automobile damaged, PIP coverage does not extend to them or their car. Standard liability insurance is there to provide coverage for vehicle damage, and if you have PIP but somehow do not have this insurance, and you're at fault for the accident, this means you will need to pay for the auto repairs out of pocket.

There Is A Cap

PIP coverage will only be provided for a maximum of 80% of medical expenses in Florida. However, even that limit is only up to a point. PIP is authorized to release a maximum of $10,000 for medical treatment costs. Anything above this is not subject to coverage, meaning that if an injury is so severe, it costs $30,000 in surgery and treatment; the other $20,000 will have to come from elsewhere.

Funeral Expenses Qualify

In the event of a death, PIP can step in to provide some coverage for funeral expenses. In the event of a death, PIP will provide coverage for a maximum of $5000 to the relevant relatives of the deceased. The average cost of a funeral starts at about $5000 in modern America and typically goes up from there.

Additional Coverage

Depending on the circumstances, PIP may also be used to cover lost wages if someone is unable to work due to injuries. However, PIP is no substitute for workers' compensation if that applies in a given situation. It's important not to try to stretch the capabilities of what PIP was designed to provide support for.

If you or someone you know has been injured in a car accident and you're not at fault, but PIP is not sufficient to cover your medical expenses, get help. Talk to a car accident attorney to make sure you get the coverage you deserve.