How a Car Accident Diary Can Protect Your Claim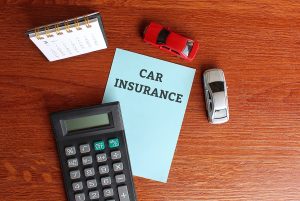 Michael Babboni

Car Accidents Did you know that one of the best things you can do following an accident is to keep a diary of what happened?


A car accident diary can be used to document how the accident affected you physically and mentally, how it has impacted your life, and includes all the details that led to the accident.


A car accident diary can help you protect your claim while strengthening it as long as you begin making your entries immediately while everything is fresh in your mind.
Below, we will detail car accident diaries and how they can help with your upcoming personal injury claim.

Information to Include in Car Accident Diary

The first diary entry should be the details of your accident. In this section, you want to include as much information as possible. Even a detail that doesn't seem significant now may prove to be important later on, so don't leave out any details.

Write down what happened, who was involved in the accident, when and where it occurred, and how it happened. You also want to include a detailed description of the weather conditions at the time of the accident, lighting conditions, and the contact information for any witnesses.

After getting all this information down, you can periodically revisit your car accident diary to add notes about your claim and other relevant details. How has the car accident affected your life? This is the question you are ultimately trying to answer.

Making Entries

You can make as many entries as you want as long as you have new information to report about your claim or the details surrounding the accident. Some make entries daily, while others may wait for their case to continue to progress.

Some accidents also make less of an impact on a person's daily life, limiting the number of entries a person may make.

Always try to make at least one entry per week until your claim has been resolved.

Strengthening Your Claim

The car accident diary is a place to collect and preserve relevant and important information about your personal injury claim. You can also use your diary to inform your doctor about what you have been experiencing since the accident.

Use your car accident diary to report your symptoms, any limitations you are experiencing since the accident, and anything else related to your injuries and how it affects your life. Feel free to give your doctor a copy of your diary to be included in your medical records.

Don't just include generalities in your diary. Always be as detailed and as concise as possible. This can help your chances when going through the claim process. It also helps you create a car accident demand letter that is more specific and precise.

So, include the number of times you visited your doctor rather than just stating you had another visit. Include the specific number of physical therapy treatments you have gone through instead of simply stating you just went to another appointment.

What Else Should You Include in a Car Accident Diary?

In addition to all your written information, it is also beneficial to include photos. Documenting all the information with the inclusion of images can prove to be more powerful than the words alone.

Include photographic evidence of your injuries, the accident scene, your vehicle, the other vehicles involved, and anything else you feel is relevant to your claim.

You also need to keep in mind that your car accident diary may not stay private. It can be considered discoverable and can be used in court. The insurance company for the other driver can ultimately use the diary, so make sure everything is as accurate as possible.
To help with your case and learn more about how to document your claim in a car accident diary, consult with an experienced personal injury attorney.