Homes, Offices, And People Can Become Injured From This Product Recall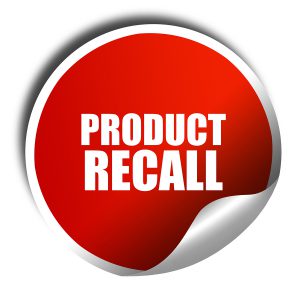 Michael Babboni

Recalls Water dispensing machines have been in use for a long time now. These units used to be installed strictly in commercial settings, but once consumers began living healthier lifestyles, they soon found their way into homes all over our great nation. These machines give us fresh, clean tasting water to enjoy at the push of a button while filtering it to remove harmful contaminants from the water supply. Although these units make our lives incredibly convenient, consumers need to become aware of the problems associated with this system.

Did you sustain an injury while using a product at home, work, or in another setting, and is the item to blame? Our firm has the financial resources, experience, and ability to take these cases the distance if need be, but often claims become settled out of court. Let us help you obtain the compensation that you deserve for paying everyday necessities and other expenses that came about due to the injuries. Proving fault in cases like these is not the easiest of tasks, but you do not have to attempt to go it alone. Our free case review can help you gain an understanding of your legal options, without leaving you feeling obligated to do anything else.

Read This Info Before Getting A Cool Glass Of Water

Nestlé Waters North America Inc. issued recall number 17-760 on July 28, 2017. It involves a potential 12,300 AccuPure floor standing filtration dispensers. The units came in a black finish, which will have a model number of HB215-3G, or white, with a model number of HW215-3G. There is an AccuPure logo and a clock display on the front panel, while a sticker on the back of the unit contains the model number.

Internal parts may overheat, posing an increased risk of fire and burn hazard to consumers. The company is urging owners to unplug the dispenser from the power supply and discontinue use immediately. It connects directly to the plumbing system of the building, and Nestlé is contacting owners directly to schedule the installation of a replacement filtration dispenser. People should also feel free to contact the company's customer service department at 844-895-9691 to voice their concerns.

Fifteen reports about overheating, which includes seven about smoking and fires, have been reported to the company. Luckily, Nestlé has not become notified of any injuries, and if we continue spreading information about recalled products, maybe we can keep them preventable. These posts are for you to remain safe, but also to let you know that manufacturers are held accountable for their products.

These models have been in circulation from April 2011 through April 2017. They were rented and sold to businesses during this span, as Nestlé does not provide them for retail, but that does not mean they did not find their way into homes. The ones that were purchased outright sold for between $700 and $900.

Playing The Blame Game

If a business owner fails to comply with the specifications for disconnecting the unit, they may be at fault for the injury. Shared responsibility, by multiple parties, is also a possibility. These cases can become incredibly complicated, especially if the legal jargon sounds like a foreign language to you, but it is our job to know these terms and not yours. Making a full and speedy recovery is all that you should be worried about, but with bills and stress piling up, the task becomes nearly impossible. Firms representing these companies have their best interests in mind, and they do not wish to shell out significant sums of money. They will attempt to discredit your claim, and even try to shift the blame to the user. Don't feel as if you are alone, and allow our reputation and work ethic to go to work for you to get the compensation that you deserve..