Haunted Houses Are All Fun And Games Until Someone Receives A Personal Injury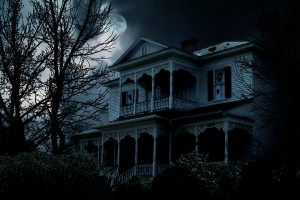 Michael Babboni

Personal Injury The never-ending screamfest on tv, non-stop spooky decorations, and countless types of candies available at stores can mean only one thing. Halloween is upon us and it has promises of adrenaline pumping, and toe-curling fun, lurking around every corner. Of course, not everyone is all about thrills and horror, but St. Petersburg residents that are, often set out in search of the perfect night of heart-racing, gut check moments. Costume parties are a familiar scene, as they offer friends and family members the ability to bond, and if the people are old enough, perhaps even get a little tipsy.

Government officials, teachers, parents, and everybody else, have been preaching the dangers of driving while intoxicated for years. However, the trend has continued, and people receive injuries from the instances every day. Before heading out for the evening, make a plan to have an Uber, Lyft, or taxi take you home if you are going to drink. Set your course to take advantage of the city's bus services, or just have a designated driver for the splendid occasion. In many wrecks involving drunk drivers, the intoxicated party does not become injured, but others that do receive damages might seek compensation to recover medical expenses and lost wages. Aside from the legal aspects, guilt and remorse are other parts of the equation that drivers have to live with for the rest of their lives. Don't drink and drive this Halloween, and together we will make our roads safer for everyone.

A Creaky Floorboard Might Be A Personal Injury Waiting To Happen

Thrill-seekers can check out one of the many haunted houses in the area for an evening of entertainment and excitement. The possibilities are endless as to the types of scares that they provide, but they should never pose any real danger to guests. Even still, residents must always remain on their toes when it comes to scattered debris that can cause a slip and fall, or a protruding nail that can leave a deep laceration requiring stitches. The squeaking floor might add to the suspenseful moment, but with so much traffic passing over it, the piece is a recipe for disaster just waiting to strike. A twisted ankle, broken bone, or head trauma from the fall can become sustained. We want you to go out and have fun, just make responsible choices, and always be on the lookout for potential dangers to avoid obtaining a personal injury.

Actors And Props

Did you receive an injury from an actor or a prop at a haunted house? You may have legal options and should contact our office to discuss them over a free case review. These attractions are always trying to find better and bolder ways of scaring guests, and on occasion, actors can step out of line and take the bit just a little too far. Accidents can happen due to the sheer nature of the environment, which lead to multiple types of injuries, and one or more parties may share the blame. Proving fault might be a tall task when choosing to represent yourself. The firms serving their clients do everything in their power to discredit your statements. Let our winning reputation and work ethic go to work for you, while the personal touch of our attorney makes the entire situation a little more comfortable. We understand that the Florida legal system is intimidating for most people, so let us take care of it, in your best interests, while you concentrate on getting better..