Halloween Hit and Run Accidents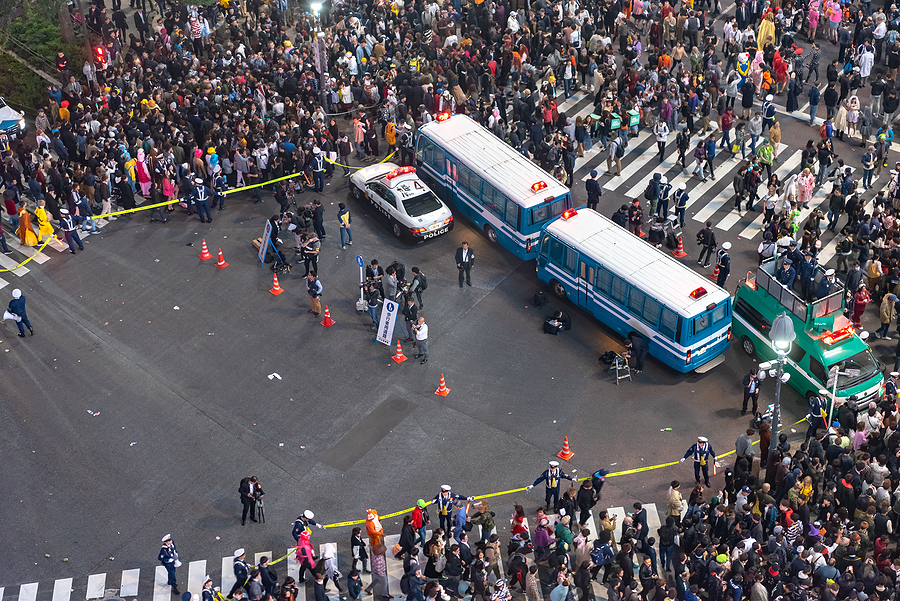 Michael Babboni

Car Accidents One of the scariest things about Halloween in Florida are the drivers you need to watch out for when you are out trick or treating with your children. Did you know that twice as many children are killed on Halloween compared to any other day of the year?

This is due to a higher number of pedestrian accidents involving a vehicle. Children are also four times more likely to be injured walking as a pedestrian on Halloween than any other day of the year.
You will also find that drunk driving incidents also increase, and October is the second most likely month in the year for motor vehicle deaths. These statistics are scary considering that thousands of children in Florida will take to the streets to collect candy and have a good time every year.

Hit and Run Accidents

You may also find that hit, and run accidents are also more prevalent. However, in Florida, leaving the scene of an accident is defined as the driver's failure to remain at the site of an accident and fulfill their statutory duties when the accident results in death, injury, or property damage.

If you leave the scene of an accident, the penalties may vary depending on the severity. If the accident involved an injury, it is classified as a third degree felony and can carry a penalty of up to five years in prison, five years of probation, and a $5,000 fine.

If you leave the accident and there was a death, this is considered a first-degree felony that carries a penalty of up to 30 years in prison and a $10,000 fine.

If the accident you left resulted in property damage, it is a second-degree misdemeanor and carries a penalty of up to 60 days in jail and a $500 fine.

Safety Tips for Pedestrians on Halloween

To help prevent injury this Halloween and future occasions, never let your child trick or treat unsupervised. Children are more likely to get hurt when darting out into the street. Eyes need to be on them at all times.

You should also teach your children never to run into the street, no matter how excited they may be. They should stay on sidewalks or paths. If they have to walk in the street, they need to walk on the side of the road facing traffic while staying as far away from the traffic as possible.

It is also recommended that you plan out your route ahead of time. In doing so, you can find the best and most well-lit areas, sidewalks and can avoid areas with higher traffic.

Safety Tips for Drivers on Halloween

As a driver, we need to be more diligent to protect ourselves and others. Headlights should be turned on earlier for improved visibility, and extra care needs to be taken when entering or exiting driveways.

When navigating a busy street, slow down and pay close attention to your surroundings. You also need to keep your eyes open for children wearing darker costumes because their visibility will be much lower.

Take extra precautions at all crosswalks and avoid driving distracted.
Even with these safety precautions, accidents do still happen. If you were injured in a hit and run accident, you might be entitled to compensation for your damages. To find out more, contact an experienced personal injury attorney who can help walk you through the process and help you reach a fair settlement..