Getting Your Car Off The Ground Can Be Dangerous With This Tool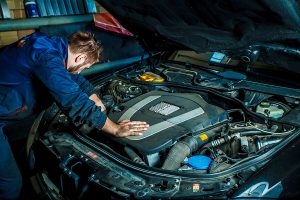 Michael Babboni

Recalls Vehicles come with emergency jacks so that consumers can lift them off the ground as needed. More often than not, the pieces of equipment are used when people have to replace flat tires. However, individuals might also use them to work on the brakes, rotors, or wheel bearings. Jack stands should be used during these tasks to ensure the vehicle doesn't fall, though, but when you're on the side of the road, that usually isn't an option.

Most car owners don't give using their emergency jacks a second thought. After all, they are supposed to be designed for their vehicles and should raise them with little to no effort. The units should be safe, secure, and ready to go at a moment's notice. What if that isn't the case, though? We have come across some interesting information about 2020-2022 Buick Encore GX and 2021-2022 Chevrolet Trailblazer vehicles. Hence, if one of those is what you're driving, please, stick around and read on to learn more.

If you leave now, you could become seriously hurt from no fault of your own and not know why. Plus, if that happens, you might not know you could be entitled to fair compensation. Now, without further delay, let's get to the issue.



NHTSA Campaign 21V440000

General Motors is expected to begin mailing recall notices to owners of the autos mentioned above on July 26, 2021. It involves approximately 135,400 Encore GX and Trailblazer vehicles. They came equipped with emergency jacks that may fracture while in use if the directions in the owner's manual aren't followed to the letter. In other words, a person can't improvise and put it in another spot if they wish.

If a fracture occurs while the car is in the air, it can come crashing back to the ground, which increases the risk of injury. Nobody wants to be under a vehicle during such a situation. That could lead to...

• Fractures/Broken Bones
• Lost Limbs
• Traumatic Brain Injury
• Death

Did A Defective Product Hurt You Or Someone You Love?

Manufacturers and sellers are responsible for the harm products sold on the marketplace cause. That means if you receive severe injuries, you might be able to seek compensation from the liable party. When a wrongful death occurs, surviving relatives can often do the same. Taking the fight to a corporation is quite a big task, but it is one that you do not have to face alone.

Even when recalls are issued for products, sometimes, victims can still recover restitution. However, to get it, they will have to prove the injuries occurred before the recall became issued or that they did not have prior knowledge of the recall. A personal injury attorney can represent you in such a matter and keep the manufacturer's legal team playing fair.

Those lawyers like to attempt to shift blame to the victim. When they succeed, that can affect the compensation amount. It could decrease by a little. Then again, the figure might even drop all the way to zero. The representatives also offer low-ball settlements quite regularly to make problems go away. Unfortunately, victims who accept them often find themselves struggling financially later on.

You and your family can avoid all of these issues by just picking up the phone. Contact our office to schedule a free case evaluation with The St. Pete Lawyer. He will be happy to speak with you and determine if you have a legitimate claim. Then, if both parties agree, Mr. Babboni and his team will get to work preparing your case for trial..