Ford Expected To Issue Recall On 2,204 Potentially Affected Units In June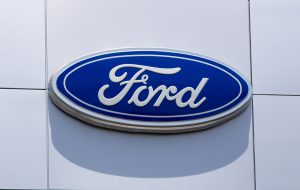 Michael Babboni

Recalls Ford Motor Company is expected to begin notifying owners of certain model vehicles due to an increased risk of injury during a crash. The seat frames may have inadequate welds that can cause them to fail during impact. Considering that you can look down Central Avenue, at any given time, and see a variety of different Ford cars, trucks, and SUV's, this information is relevant to our community. Affected 2017 models include…



Ford Explorer


F-150


F-250


F-350


F-450


F-550



All of the units came equipped with a manual driver's seat back recliner mechanism, and in the event of a crash, these seats are likely not to restrain you properly. Head, neck, and a variety of other injuries could occur, as well as death in some cases. Ford is supposed to contact owners directly about the problem. Dealers will inspect the back seat frame and replace it as necessary, free of charge. Owners of these vehicles can also contact the company's customer service representatives and reference the recall number of 17C08 for accurate and precise information.

Remain Safe On Our Roads

With so many vehicles and drivers on the roadway, accidents are going to happen. If you are involved in a crash, and a recalled product or a defective part, contributed to your injuries, we can help you fight for the compensation that you deserve. You bought your new vehicle under the assumption that it would keep you safe, even in the event of an accident, but who is to blame when something goes wrong? It can be difficult to prove fault, especially when you are not prepared to deal an extensive legal team. We have the knowledge, ability, and means to protect your rights and fight for what you deserve. Stay safe out there, but when you need us, we are here to help.

Smaller In Potential Number Of Affected Units But Equally As Important

Hickory Springs Manufacturing Company is issuing a recall on certain model Summit-brand driver and front passenger seat accessory seat covers. These seat covers were designed for use in…



RAM ProMaster


Ford Transit


Mercedes Sprinter



There are only 94 potentially affected units, but this information is equally as important because it increases your risks of sustaining a personal injury in the event of a crash. The outside seam of the seat cover may not open as designed, causing the air bag not to deploy properly. With so much controversy surrounding air bags lately, smaller recalls can become lost in the shuffle, but through dedication and perseverance, we bring this information to you. The company has yet to release a solution or remedy for the recall, nor have they dispersed a notification schedule. Consumers that believe they may have these faulty covers in their vehicle should contact the company directly at 1-800-438-5341.

Being involved in an accident is stressful enough, but when injuries happen, they are even more intense. Medical bills can pile up quickly, and you may find yourself out of work for an extended period of time. Allow us the opportunity to help you get the compensation that you deserve. We always have your best interests in mind, and we can provide you with information and assistance throughout the entire process.