Florida Traffic Laws Every Saint Pete Motorcyclist Should Know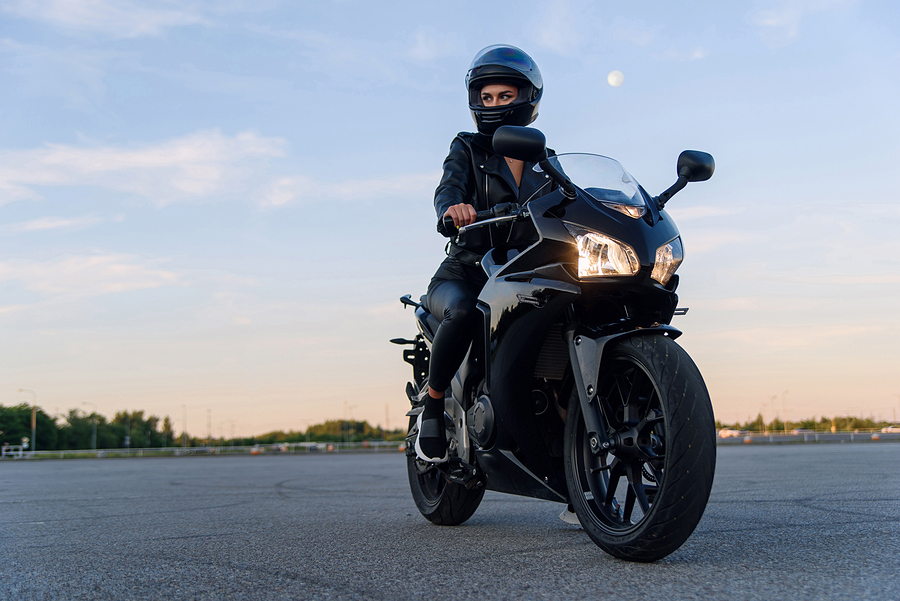 Michael Babboni

Motorcycle Accidents In the state of Florida, motorcycle law deals with everything from helmets to lane usage and puts into place protection for riders who comply with them. Learn the following laws and make safety important so that you will not have an accident while riding your motorcycle here in Saint Petersburg.

When heading out for a beautiful motorcycle ride it is essential to know the rules of the road. With breathtaking views of the ocean and fun places to discover Florida is a fantastic place to ride a motorcycle.

Not just St Pete, riders like to get together across the state for events like Biketoberfest and Daytona Bike Week where thousands of Florida locals rely on their motorcycles for daily commutes.

Motorcycle laws are a little bit different in every state but here is what you need to know about motorcycle laws in Florida. These laws make motorcycling more fun safe as well as enjoyable in our beautiful Florida weather.


Florida Motorcycle License Requirements


The Florida Department of Highways Safety and Motor Vehicles (FLHSMV) states all of our motorcycle license requirements. The following are the requirements of the Florida law:

You must be at least 16 years old

If you're under 18 years old, you must have had a learner's license for at least 12 months with no traffic convictions.

You must pass the written test ( class E operator's licenses)

You must complete the basic Rider Course updated (BRCu)

Specific course requirements vary depending on the kind of motorcycle you are driving. For Three-wheeled vehicles, you will have to take the 3- wheel basic rider course (3WBRC).


Florida Motorcycle Equipment Requirements

Florida law regulates the type and style of equipment that motorcycles must have. That includes things like mufflers, reflectors, lights, a helmet, and so on. Failure to comply with requirements may result in a hefty traffic ticket with a hefty fine.


Laws Regulating Motorcycle and Rider Equipment:

Mufflers

All mufflers must be approved by Florida law. That means the muffler that meets or exceeds the legal standards both for sound and pollution levels.

Mufflers must prevent excessive noise. It is illegal to remove parts of mufflers (baffle plates and screens) that lessen sound levels. Tampering with your motorcycle's muffler can make it louder and result in getting a ticket. Straight pipes are illegal in Florida.

Reflectors

Florida law requires one red reflector to be attached to the back of a motorcycle. The reflector must be red.

Lights

Florida law requires motorcycles to have multi-beam technology. An example of this is low and high beam settings. These lights must be able to light up people, vehicles, or obstacles from at least 300 feet away on high and at least 150 feet away on low. If the lights do not work correctly you could receive a ticket for inadequate equipment.

Helmet

Florida Law is a "partial helmet law state". Under Florida law, riders over the age of 21 who carry at least $10,000 in medical insurance coverage are not required to wear a helmet, according to the Florida Department of Motor Vehicles.


Florida Motorcycle Registration Process


The FLHSMV requires that motorcycles go through the same registration process as most other motor vehicles. The standard process requires that you have the following information before you can begin:

Identification proof (example: driver's license)

Florida Insurance proof.

A completed Application for Certificate of Title with/ without registration (HSMV form 82040)

Additional information may be required, depending on your situation

A vehicle must be registered and the registration fee must be paid which is $225. Renewals can be made up to three months in advance of their expiration date and can be done electronically. You can renew your registration over the FLHSMV's mobile app.


Florida Motorcycle Driving & Traffic Laws

Lane Splitting - The operator of a motorcycle shall not overtake and pass in the same lane occupied by the vehicle being overtaken. This renders it illegal to pass a vehicle, even a stationary vehicle without first switching lanes. No person shall operate a motorcycle between lanes of traffic or between adjacent lines or rows of vehicles. This subsection makes it illegal to travel between lanes. It is illegal to overtake a vehicle from the sale lane or otherwise travel between lanes, combine to ban lane splitting in its entirety.


Helmet Laws

Florida has a partial helmet law that requires those under the age of 21 to wear a helmet when riding a motorcycle. Adults over the age of 21 need proof of insurance (at least $10,000 in benefits) to go without a helmet.

Passengers are subject to the same requirements.

Helmet law violations are punishable as non-moving violations, similar to most equipment violations. Non-moving violations have the following benefits over moving violations:

• Non-moving violations don't usually affect insurance premiums
• Non-moving violations don't usually incur points.
• Non-moving violations usually have lower fines.



Carrying Passengers

You are allowed to carry passengers on your motorcycle as long as your motorcycle meets the necessary design specifications and your passenger rides in such a way that does not impede your ability to see or to use both hands to control the handlebars.

Passengers are only allowed to sit on permanent seats. If you have a driver seat designed for two people or a dedicated passenger seat, you can carry a passenger. However, if there is no dedicated seat designed for permanent use by a passenger you cannot carry a passenger. Passengers must have a permanent footrest.



Florida Laws Against Motorcycle Racing

In Florida, it is illegal to participate in any kind of race or vehicular exhibition. Florida laws apply against street racing just the same as they apply to other motor vehicles. Florida street racing laws make it illegal to knowingly ride in a vehicle and participate in a race or exhibition. A conviction for street racing brings with it hefty fines, surcharges, license penalties, and potential impoundment of your vehicle. The only way to avoid all of these penalties is to either avoid the crime or hire an expert traffic lawyer to represent you in court.

Fine For Street Racing Conviction

The fine amount for a street racing conviction varies depending on your record and how many times you've been convicted for the same offense in the past. A first-time conviction will impose a fine of between $500 and $1,000 and a second offense will cost between $1000 and $3,000.

Those fines are listed in possible ranges to be determined at the discretion of the judge overseeing the case. If the judge determines that you should face the minimum penalty for a first-time violation, you will be fined $500. If they decide that your record warrants it could be fined up to $1,000. A third violation could result in a charge of between $2,000 and $5,000.

Surcharges

Additional fees that you may have to pay depending on the circumstances surrounding your conviction. The surcharges on each offense vary significantly. For criminal violations like street racing, you will quite likely have to pay a criminal surcharge of one type or another.

Suspension Or Revocation of License

The difference between a license suspension and a license revocation is stark. A suspended license can be regained after the suspension period. However, when a license is revoked, you can never get it back. Instead, you'll have to get an entirely new license and go through the system from step one. For a first-time conviction, the court will revoke your driver's license for one year. For a second-time conviction, the court will revoke your driver's license for two years. For a third or subsequent conviction, the court will revoke your driver's license for four years. Driving on a revoked license can be considered the aggravated unlicensed operation of a motor vehicle, which is a misdemeanor offense.

Vehicle Impoundment

If the police believe that you have committed a street racing violation they have the ability to enter an order of impoundment with the court up to seven days after your citation or arrest. This order can result in the impoundment of your vehicle.


Motorcycle Insurance Requirements In Florida

In Florida, motorcycle riders are not required to provide proof of insurance to register their motorcycles and they do not have to buy a certain type of motorcycle insurance. There is a requirement to legally ride a motorcycle in Florida without a helmet you must be at least 21 years of age and have at least $10,000 in health insurance coverage in case of an accident.


Equipment Motorcycle Riders Should Keep Handy In Florida

The heat and sun create a hot year-round climate here in Florida. To have the most fun on your motorcycle that you can you should utilize the following items for the hot Florida climate.

Earplugs: Use earplugs to block the loud roar of a motorcycle engine. Keep tinnitus at bay.

Flashlight: In case you break down at night for any reason.

Water: To stay hydrated from heat and exhaustion in Florida.

Sunscreen: Do not expose your skin to the sun in Florida, longer rides can rsult in serious sun burns for those unaware.

Motorcycle Goggles: For eye protection, while driving your motorcycle



If You Are Hurt In A Motorcycle Accident

When you are hurt in a motorcycle accident you may be able to recover damages from lost wages, medical bills, and your inability to work. There are also other damages from pain and suffering, mental distress, and loss of companionship of a loved one that may be available.

You may also have damage to property that you will want compensation for. It is important to document your property damage so that you will be fully compensated for your losses.

If you have been injured, a lawyer at The Saint Pete Lawyer will successfully represent you and seek compensation for your injuries. We understand that you have a choice when it comes to which attorney will handle your case but there are numerous reasons to use Michael Babboni as the best option available for legal representation. The reason is, he will win your case with the highest level of representation possible.

With over 100 years of combined legal experience, Attorney Michael Babboni and the other partners at Goldman Babboni Fernandez Murphy & Walsh, we focus on your individual motorcycle accident case in Saint Petersburg, Florida. We have helped countless motorcycle accident victims get the compensation they deserve and we work hard to maintain our reputation and believe that you will see this when we represent your accident case.