Florida May Change PIP Laws By 2020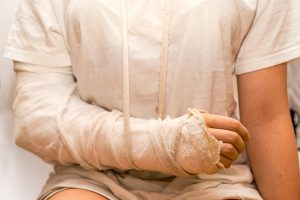 Michael Babboni

Personal Injury A new bill introduced this year may change Florida PIP laws in the next year. The bipartisan bill, SB 1052 was introduced by State Senators Tom Lee-R of Thonotosassa, and Darryl Rouson-D, of St. Petersburg. The bill passed the Senate Infrastructure and Security Committee and has moved on to review at the Senate Appropriations Committee. If it passes there, it will be introduced to the State Senate Floor and voted on in the next session. If this bill progresses, it may fundamentally change the way auto insurance is handled in Florida.

What Is PIP?

PIP, an acronym of Personal Injury Protection, is often referred to as no-fault insurance. It's a type of auto insurance that covers personal injury regardless of who is at fault. Though over the years, there have been changes to the laws, PIP requirements have been in place since 1979. According to state law, all Florida drivers are required to carry a minimum of $10,000 of PIP coverage as part of their auto insurance. This law also determines how the benefit should be paid out, what it can cover, and the time limits and restrictions on use.

What Is The Bill Trying To Change?

SB 1052 is trying to get rid of PIP as a mandatory coverage. Instead, it would require the state of Florida to mimic the insurance laws in other states. The new law would require all drivers to carry minimums of:

● $25,000 in bodily injury coverage for a single driver
● $50,000 in bodily injury coverage for any two or more people
● $10,000 in property damage

Currently, bodily injury is not a required coverage, but the current property damage cover would not change. Insurance companies would also be allowed to offer drivers additional coverages for medical expenses and death benefits. If this law passes, it will go into effect on January 1, 2020.

What Are The Arguments For The Repeal Of PIP?

The primary arguments for the repeal of PIP is that it will save drivers money. PIP claims have increased over the years and the complexities of the laws surrounding PIP often drag out the claims process. Proponents also argue that it isn't fair that people should have to pay for damages when they aren't liable and that it should be the negligent party responsible for the expenses.

What Are The Arguments Against The Repeal Of PIP?

Those against the repeal of PIP argue it won't actually save drivers any money on their premiums. Since bodily injury will now be required, it will just transfer the price to that coverage. The bodily injury premiums are also much higher, so it's likely so will the monthly car insurance payments. This is especially true for people with less means, like the large retiree population, who only ever buy minimum coverages.

PIP Or No PIP: Insurance Companies Will Still Deny Fair Claims

Regardless of where you stand on SB 1052, no one can disagree that Florida's auto insurance laws are very difficult to manage. The fact of the matter is, insurance companies in every state use the local laws to get out of paying fair compensation. Whether we move away from PIP or keep it, we will still have to fight to protect our rights.

With nearly 30 years of experience practicing law in St. Petersburg, the St. Pete's Lawyer, Michael Babboni, has seen many changes to the insurance laws and has still fought and won fair settlements for his clients. If you are ever in an accident, give him a call a (727) 381-9200 to fight for you.