Five Critical Steps To Take After You've Been Injured In A Slip And Fall Case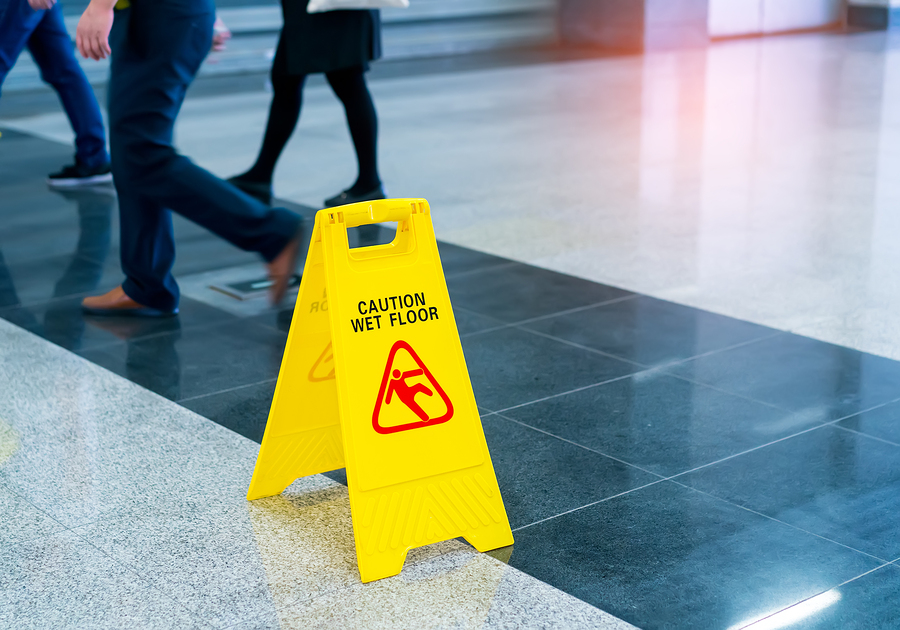 Michael Babboni

Premises Liability Slip and falls are pretty common. However, most people don't know what to do when they've been injured in a slip and fall. When you slip and fall on someone else's property, there is a chance they may be responsible for your fall and liable for the costs of your injury. Hopefully you never experience an injury from a fall, but you should know what steps to take do if you do. Here are the five most important things to do after you've been injured in a slip and fall accident:

Tell The Owner Of The Property

The first thing you need to do after you've been injured in a slip and fall is to report the accident to the owner of the property. If you don't know who the owner of the property is, you can tell someone on site. If you are hurt on the premises of a business, they may have a form you can fill out. If you have to fill out a form, try to be as accurate as possible. Remember though, if you feel uncomfortable, there is no law that requires you filling out this form. It may be hard to report the incident at the time of the slip and fall if you are severely injured. However, the sooner you tell the property owner about the slip and fall the better.

Take Photographs Of The Fall Site

Photographs provide really good evidence. So after you've been injured in a slip and fall you want to take pictures of the scene immediately. This is especially important if the area was wet or if there was some damage that caused your slip. Once the fall is reported the property manager may remediate the situation. If you are too injured to take pictures right away, contact someone you know and trust to go to the site and take them.

Get The Names And Contacts Of Any Witnesses

If anyone saw you fall, you will want to get their names and contact information. Witnesses can be very valuable to proving liability in slip and fall cases. If there were no witnesses to your accident, don't worry. There are still other ways to prove liability.

Get Medical Treatment

Anytime you are injured you need to see a medical professional. Many times, we don't realize how severe our injuries are until we get a proper diagnosis. This is especially important if you hit your head, but TBI injuries can sometimes take weeks or months to show symptoms. Also, if you go to see a doctor immediately after your fall, it helps prove causation.

When you see your doctor make sure to explain how you were injured. Also explain how you were injured to your health insurance company. Letting them know what happened will help give you documentation to prove your injuries and potentially the liability of the property owner. Also, once you have been diagnosed, follow your doctor's recommended treatment plan. Not only is this important for your health, but if you file a claim, you have to show that you that you exercised a reasonable duty of care to reduce the severity of your injuries.

Contact A Slip And Fall Attorney

Finally, providing premises liability in a slip and fall case is not always straightforward. There could be a lot of different people who may be liable for your injuries. Proving liability can be difficult. Also, insurance companies are not motivated to pay fair settlements after an accident. A slip and fall attorney can help you prove your claim, prove liability, and negotiate a fair settlement.

The St. Peter's Lawyer, Michael Babboni can help. He has decades of experience help victims of slip and fall accidents in St. Petersburg. Contact him today to learn more about how he can help!

.