Filing A Wrongful Death Lawsuit Against Drunk Drivers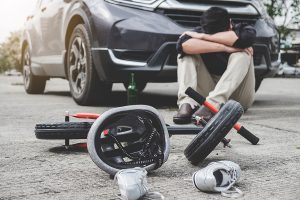 Michael Babboni

Wrongful Death Driving Under the Influence (DUI) claims more than 10, 000 lives every year in America. This involves victims who were passengers of drunk drivers, bystanders, or passing pedestrians who were unfortunately caught in the alcohol-related accident. Fatal car crashes related to drunk driving can happen to anyone in the most unexpected times.

More than staying vigilant, it is also important to know what you need to do in the event that this happens. Whether you have not encountered a fatal DUI case before or are planning to pursue legal charges against a DUI driver now, here are the things you should remember.

Why You Should File A Wrongful Death Lawsuit:

DUI is a serious offense under Florida Law that warrants criminal charges. What may not be known to many is that a criminal charge does not give fatal drunk driving victims compensation for their medical expenses, funeral costs, and other damages that they could have claimed. That is why the surviving family members of the deceased DUI victim should file for a wrongful death lawsuit.

By filing a wrongful death lawsuit, the deceased's eligible beneficiaries will receive compensation for medical bills, funeral costs, lost income, and other expenses incurred from the time of the accident to the time of death of the victim.

How To File For A Wrongful Death?

Filing for a wrongful death is done by the deceased's representative and in behalf of the surviving family members. The representative is determined by the victim's written will indicating their estate's inheritor, or as decided by the Florida government. Personal representatives are often immediate family members. This goes the same for the deceased's beneficiaries which are:

• Spouse
• Children
• Parents
• Blood Relatives

Blood relatives who are recognized as beneficiaries should be proven to be receiving at least partial support from the victim when they were still alive. Another thing to consider is that parents of the deceased cannot claim damages for distress and suffering if their child is over 25 years old at the time of death.

What Counts As DUI And How To Prove It?

Driving under the influence is counted when a driver has taken alcoholic drinks and other chemical substances before driving, and are thus under the effects of the intake while in control of the wheel. DUI can be presumed by a responding police officer under "reasonable suspicion" in cases when the driver unmistakingly reeks of alcohol or if there are any impairments in supposedly normal actions and movements. Following this is the BAC testing.

BAC or Blood Alcohol Concentration tests are conducted to prove that the driver is indeed intoxicated while driving. When the test results reveal that the driver's unlawful blood alcohol level is 0.8 or higher, legal charges will be pressed against the driver especially when the accident caused injuries and death.

How Does The Florida No-Fault Law Affect DUI and Wrongful Death Charges?

As a no-fault state, Florida requires insurance providers to include a Personal Injury Protection (PIP) in their automobile insurance policies. Therefore, when people are involved in any auto-related accident, their medical bills are covered by PIP. This is applicable whether the claimant is driving their own car, a borrowed car, a passenger, or even a pedestrian and bystander.

Asking for compensation for losses is another thing. Under the Florida no-fault law, compensation cannot be demanded unless a permanent injury or death has happened following a car accident. This is when wrongful death charges come into the picture.

Filing a wrongful death lawsuit can help you acquire compensation that is more than what the drunk driver's insurance coverage can provide. This also includes the deceased's own insurance policy, in which they are entitled to receive coverage from for their medical expenses and other costs.

Seek Professional Assistance

Confronting the loss of a loved one after a car accident is a challenge itself but that should not stop you from getting the justice and compensation that is rightfully deserved. It is best to seek professional help from people who have years of experience dealing with these kinds of cases. A wrongful death attorney or an auto accident lawyer can help you, especially when facing insurance companies who refuse to provide fair compensation following fatal car accidents..