Due To The Number Of Motorists And Cars In Florida, Accidents Tend To Happen Daily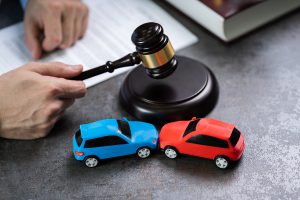 Michael Babboni

Car Accidents According to Florida's Department of Highway Safety and Motor Vehicles, the Sunshine State accounted for a total of 17,392,281 licensed drivers in 2018. In that same year, the research indicates that the state had 17,380,455 registered vehicles. With so many motorists and cars located in close proximity, it should come as no surprise that collisions happen regularly. In fact, the FLHSMV reports that there were 403,626 crashes in 2018.

Many times, the accidents are caused by negligence on the part of vehicle operators. If an occupant of another car sustains injuries, he or she might be entitled to fair compensation for the wounds. Damages vary on a case by case basis, but they often include things like…

• Fractures And Broken Bones
• Internal Organ Damage
• Traumatic Brain Injury
• Paralysis
• Whiplash

An accident lawyer can help the victim by fighting on his or her behalf to recover restitution. The legal professional collects cell phone records, driver histories, witness statements, police reports, and more to prove that negligence took place. Such acts include but are not limited to...

• Speeding
• Texting/Talking On The Phone While Driving
• Operating A Motor Vehicle Under The Influence Of Drugs Or Alcohol
• Failing To Yield The Right Of Way

Why It Makes Sense To Hire An Accident Lawyer

All insurance companies have one primary goal in mind. They want to pay out the smallest amount of restitution possible. The organizations use various tactics to try and accomplish this feat. For one, representatives often offer low-ball settlements from the get-go. Victims who accept the tiny checks almost always find out that the money is not enough to cover their medical expenses and other recovery bills.

Additionally, the insurers will drag their feet when it comes to filing paperwork and handling different aspects of the process. Why? Well, basically, they hope that the hurt party runs out of money and has to settle for a less than fair amount. The companies even go as far as to add fine printing to their contracts that attempt to sign the person's right to compensation away. The records don't typically hold up in court, but still, they are another method insurers use to bring everything to what seems like a standstill.

However, if the injured party puts a proven and reputable accident lawyer in their corner, it will show the insurance company that they mean business. Employing the services of our firm can prove to be just what the doctor ordered for stopping unfair practices in their tracks. We have the means and capability to take each and every case all the way to trial. That is usually not necessary, though, as once the insurer sees who is representing the client, they often choose to settle for a satisfactory amount.

Don't Get Stuck Between A Rock And A Hard Place With Financial Difficulties

When a person is recovering from auto accident injuries, lost wages tend to enter the picture. After all, if the damages are bad enough, he or she probably can't handle day-to-day activities like feeding or dressing him or herself. In other words, going to work is entirely out of the question, and the individual won't be earning a steady paycheck. That means they could burn through their savings in the blink of an eye paying for injuries that were no fault of their own. Things that persons may have to pay for following an accident are doctor visits, hospital stays, surgeries, and medications.

Everyone knows that such costs are anything but cheap today. So, don't let an insurance company take advantage of you in your time of need. Instead, allow our firm to handle the heavy legal lifting while you worry about the most important thing, your recovery..