Drive Safely While On Road Trips During The Holidays To Avoid Needing An Accident Lawyer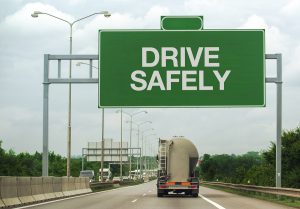 Michael Babboni

Car Accidents As a personal injury law firm, we have seen some gruesome and terrifying scenes. Halloween, Thanksgiving, Christmas, and New Years are all right around the corner. People begin venturing away from their homes, more often than usual, in search of the perfect gift, just to visit family and friends, or even to attend parties and events. The increased spending is greatly appreciated by the St. Petersburg economy, but the expanded traffic presence in the area contributes to an increased risk of drivers becoming involved in a crash.

Minor to severe injuries can be sustained by drivers, passengers, pedestrians, and even emergency personnel attempting to rescue people on the scene. Common damages from wrecks that can leave you in need of an accident lawyer include, but are not limited to...



Spinal Injuries


Traumatic Brain Injuries


Broken Bones, Lacerations, And Contusions


Temporary, Partial Or Full Paralysis


Burns Of Different Severities


Wrongful Death



Don't fret if you or a loved one has experienced one of these issues in St. Petersburg. Contact our office at 727-381-9200 for a free case review. You may be entitled to fair compensation for future, and current, loss of wages, medical expenses, plus pain and suffering. Each claim, injury, and the client is different. Thus, recovery periods will differ between cases. Instead of letting our accident lawyer get in front of a jury, with you, these firms typically decide to settle out of court. Our team has the experience and funding to take the case the distance if we need to, and we will always fight for your best interests.

Things To Avoid While On Central Avenue Or Any Other Road

Drive-thru restaurants have given us the ability to multi-task at not necessarily the most opportune time. It is hard to concentrate on driving with that delicious tasting burger garnering all of your attention. Additionally, these actions take hands away from the wheel, and all it takes is an instant for lives to change dramatically. Take this scenario that doesn't even involve another vehicle into account to understand the severity of the issue. A blown out tire usually presents symptoms, but not always, and sometimes it requires a substantial grip on the steering wheel to keep the vehicle under control. Having food in one hand, a drink in the other, and none for steering is a recipe for disaster, regardless of tire function, but when a failure occurs, the car can flip, hit a pedestrian, or even swerve into a body of water causing it to sink. The list of injuries that people can sustain from such actions goes on and on forever, so it is best just to not partake in the activity to remain healthy and happy.

It is hard for many generations to imagine life without their technological gizmos and gadgets. Smartphones, watches, and various other devices make our lives more convenient, but until we are all capable of owning a self-driving car, these items must be put on hold until after the task of operating a motor vehicle is complete. Distracted driving is the culprit behind many of the accidents around our great nation, not just St. Petersburg, and much like the opioid epidemic, it is an issue that is affecting our society. You don't need to text Sally's brother about Jeff's haircut at the moment, and social media will continue without your presence for ten minutes. It is not possible to stop all accidents, but avoid putting yourself in harm's way, and hopefully, you will not find yourself in need of an accident lawyer.

Beauty routines and jewelry applications should also be done either before or after getting into the driver's seat. It causes the person to look away from the road, which is dangerous all on its own, but if the applicator jabs an eye, or the jewelry stabs skin, the other hand is likely bolting straight for the affected area. Much like different scenarios without hands on the steering wheel, severe and sometimes fatal accidents can occur. If you find yourself in need of an accident lawyer don't hesitate to call, but practice safe driving methods, and together we can make our Florida roads a little safer for everyone..