Don't Let This Recalled Baby Gate Pose A Threat To Your Child's Safety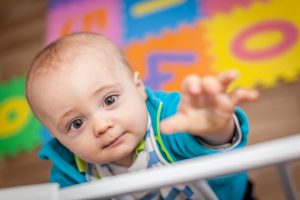 Michael Babboni

Recalls As parents, we typically tend to go above and beyond to keep our kids safe. Preparations to make your home a safer place begin, before your little bundle of joy is even born. Outlet covers, baby gates, monitors and various other types of safety equipment are installed, in hopes of keeping the child, or children, free from harm, but what happens, when the apparatus, device, or tool is to blame for damage?

Talking about injuries to a child is never easy, but it is an unfortunate side-effect of life. Kids become injured, just the same as adults, and medical bills and other expenses can get out of hand quickly. Your family may be entitled to fair compensation if you, your child, or another member of the household becomes injured due to a defective product. We have been representing residents in St. Petersburg and surrounding areas for years, and we would like to let you know that we are here, if you are ever in need of our services.

Approximately 25,180 Affected Units In The United States

Besides this massive number of baby gates that sold in the states, another 68,400, or so, were purchased by Canadian residents. Madison Mill issued a recall on Foldaway expandable safety gates due to entrapment and strangulation hazards. Models affected include...



Madison Mill 23 Foldaway Gates that expand up to 3' in length


Madison Mill 25 Foldaway Gates that expand up to 5' in length



These gates have a crisscross design that forms an "X," but at the very top, a "V" forms. A child's neck can become lodged in this section, resulting in personal injuries, and in some instances, even death. As if that wasn't enough, smaller toddlers can also crawl under the gate, giving them access to stairs, hot stoves, and other harmful areas. Always attempt to protect your children to the best of your abilities, just make sure it is not with this gate.

The Places That Sold Them

These gates sold for between $20 and $30, nationwide, at Do-It-Best, and other independent hardware stores, from There, are a lot of affected units, and vast possibilities of where they could be. It is of the utmost importance that you make sure to immediately discontinue use if you are currently using one of the safety barriers. Spread the word, and if you have friends or neighbors with kids, help them prevent injuries too. These bright little minds deserve the chance to flourish, and should always be protected accordingly, after all, they are too young to do it for themselves.

The Remedy And Ways To Proceed

Consumers should contact the Madison Mill customer service at 877-220-4705 from 7:30 a.m. to 5 p.m. CT Monday through Friday. Reference the recall number of 17-173 to get the most up-to-date, and relevant, information. The company also allows for contact through email on their web page, which can be found at, www.madisonmill.com.

Refunds are the expected remedy, but, $20 to $35, is not going to be much help against prescriptions, doctors visits, and other necessities for a full recovery. Know that this is not a fight that you have to face alone. You have enough on your plate, without having to worry about legal matters. Contact our office for a free case review to see where you stand..