Do You Need A Chiropractor?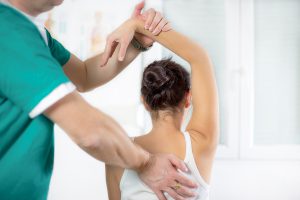 Michael Babboni

Personal Injury Whether you are looking for relief after a severe back injury or want to improve your mobility after a whiplash injury, chiropractic care may be exactly what you need to get back in the game. Chiropractic care is an alternative way to ease pain, promote healing, and increase mobility during and after the recovery process. However, while chiropractic care works great for some, others may not find their treatment effective.

So how do you know if chiropractic care is right for your needs?

First, you need to understand what chiropractic treatment is an alternative form of healthcare treatment that does not rely on the use of drugs or surgery to provide pain relief. Chiropractic care is about using serious bodily adjustments in order to fix misalignments that could be causing you pain or mobility issues. Treatment is always performed by a licensed specialist and typically requires multiple sessions to work properly.

The Types Of Injuries That Can Be Treated With Chiropractic Care

While chiropractors are most known for treating severe back injuries, they can actually help to treat several types of chronic injuries including:



Ankle and foot sprains


Anterior and posterior cruciate ligament injury


Arthritis


Carpal tunnel syndrome and other wrist injuries


Fibromyalgia


Headaches, migraines, and concussions


Hip pain and displacement


Jaw pain


Knee and ACL injuries


Lower back pain and injuries


Numbness in extremities


Osteoarthritis and osteoporosis


Pinched nerves


Plantar fasciitis


Rotator cuff injuries


Shoulder pain and adhesive capsulitis


Slipped disc


Sports injuries


Whiplash and other neck pain


Visiting The Chiropractor

A visit with a chiropractor happens much like a doctor's visit would. You begin filling out a questionnaire about your medical history and current ailment. Next you will have a consultation with the chiropractor to test everything from your range of motion to x-rays to better understand your injury or ailment. Lastly, your chiropractor will then work with you to create the best treatment plan to serve your needs and even future health goals.

Once your treatment plan has been developed, you can begin your scheduled series of treatments to reduce pain and increase mobility over time at a pace that is best for your needs. Additionally, a chiropractor may even recommend changes in diet or rehabilitation exercises to be done at home to help promote your recovery.

Are There Any Risks Associated With Chiropractic Care?

Though it does happen, it is extremely rare. Certain chiropractic treatments could cause a herniated disc to form, a compression of spinal nerves or even the possibly of a stroke during neck adjustments. For this reason, chiropractic care is not recommended for anyone suffering from an instability of the spine, spinal cancer or an increased risk of stroke. However, a high quality chiropractor will be aware of these risks and will know how to mitigate them or may simply recommend safer treatments.

What Are The Costs Of Chiropractic Care?

Fortunately, most health insurance policies include chiropractic treatments. Still, you should contact your insurance company before seeing one to ensure that you are covered. However, if your insurance does not cover the costs and you are still interested in treatment, a typical session can cost anywhere from $30 to $200 depending on the type of chiropractic care you are receiving. If you are unsure about whether you can afford treatment, most chiropractors offer free consultations and will do their best to find a treatment plan that is affordable.