Do You Have Trouble Steering Your Car?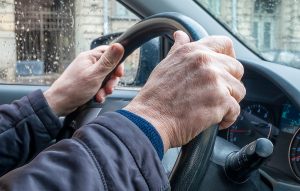 Michael Babboni

Law When you go out and spend your hard-earned cash on a vehicle, you expect everything with it to be perfect. After all, have you seen the prices of cars today? They are outrageous, so why should consumers expect anything less than perfection. Unfortunately, however, even some of the top models have flaws from time to time. They shouldn't, but things happen, and recalls are born. 

A recall has not been issued yet for the issue we are about to discuss. That doesn't mean there won't be one in the future, though.

According to Consumer Affairs, the notices could go out to owners of the vehicles sometime in August. So 138,736 Nissan Sentra vehicles manufactured in 2020 and 2021 may have bent tie rods. How did that happen, and what does it mean?

If bent tie rods are present, they were made that way by a manufacturing issue. Nissan says that bent tie rods might potentially break and create a loss of steering problem. However, it is notable to mention that there could be some warning signs ahead of complete tie rod failure.

First, owners should pay close attention to their steering wheels. Then, if a person sees that their wheel is oriented off-center, there's a good chance that it has a bent tie rod. 

Also, if a motorist discovers that their 2020-2021 Nissan Sentra's steering wheel vibrates while the vehicle is in motion, that could be telling them there is a bent tie rod as well. Be careful regardless, but if you experience such signals, take the time to get your ride checked as failing to do so could lead to a crash, and nobody wants that.

Contact A Personal Injury Attorney If You Get Injured By A Defective Product

Did you know that manufacturers and sellers are liable for the harm products sold on the marketplace cause? It's true, and that means if a defective item leaves you with serious injuries, you might be entitled to fair compensation. Those who believe they have legitimate claims in St. Petersburg should reach out to a personal injury attorney, but not just any professional will do.

Victims who want the best legal representation in the area should contact The St. Pete Lawyer. He has the experience knock the lawyers representing manufacturers down a peg or two. And, his firm has the means to take cases to trial. That can't be said for every establishment out there. There are different reasons why people should choose us, but we'll only touch on a few today so that you can get out of here.

To begin with, our firm offers free case evaluations. As such, those interested in council should leave their piggy banks at home. Accident victims have enough on their plates, and they shouldn't have to worry about coming up with cash just to see if they have a claim or not.

Next up, The. St. Pete Lawyer has recovered millions for the injured since beginning practicing the law here in 1988. That doesn't mean you're going to get rich from a broken pinky finger alone, but what it does mean is that the attorney will fight tooth and nail to recover what you are genuinely owed.

Lastly, clients that use our lawyer get the luxury of not owing fees unless they win. Yep, you did read that right, in fact. You will not have to spend a dime unless the personal injury attorney recovers compensation for you. Then, a percentage of the winnings will be deducted to cover expenses. Call the office to schedule an appointment today..