Do I Really Need A Motorcycle Accident Attorney?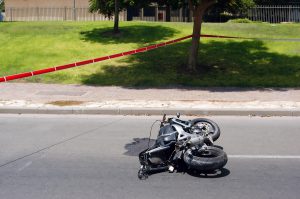 Michael Babboni

Motorcycle Accidents Getting into a motorcycle accident is a difficult and stressful experience. For many, they may consider the act of hiring an attorney just another thing that complicates their situation, but this is far from the case. Motorcycle accident attorneys in St. Petersburg are here to help you through the process, and make collecting your settlement a much easier and less complicated experience. Whether your motorcycle accident injury falls under the PIP threshold or not, there is always benefit in having a motorcycle accident attorney with you on your case.

The Benefits Of A Motorcycle Accident Attorney

The best case for hiring a motorcycle accident attorney can be found in the plethora of benefits they provide to your motorcycle accident case. Some of the many benefits of a motorcycle accident attorney include:

• They will make filing your claim easier – If your accident injuries and compensation may be covered by your own PIP insurance policy, you'll need to file a claim. If your injuries go above and beyond your threshold limit, you may need to file a lawsuit. Either way, your motorcycle accident attorney will be by your side throughout the entire process. You can rest assured your filing is done correctly, and that your settlement will be fair.

• You'll have your questions answered – Because motorcycle accidents are stressful and complicated experiences, you're like to have questions as you go along. With a motorcycle accident attorney at your side, you'll have all of your questions answered at any time. Typically, an average person doesn't know everything about filing a claim after a motorcycle accident, but your professional St. Petersburg motorcycle attorney will.

• Know the facts – Your motorcycle accident attorney will take the time and the care to meticulously collect all the facts surrounding your case. They'll have the police reports documenting your accident, they'll know what your insurance company is thinking in regards to your settlement, and they'll gather all other surrounding facts in order to use them to benefit your specific St. Petersburg motorcycle accident case.

• They can negotiate for you – The negotiation process with your insurance company is an important one. Naturally, your insurance provider will be determined to look after their own bottom line, which means giving you the lowest possible settlement they can get away with. With your motorcycle accident attorney negotiating for you, insurance companies won't be able to pull out any tricks to lower your settlement, and you're far more likely to have a more satisfying outcome.

• You'll be represented in court – Motorcycle accidents can cause serious and life altering or fatal injuries. In cases such as these, a lawsuit may be sought to cover damages not covered by your PIP insurance limit. While most of these cases settle in negotiations, some will need to go to court. If your case goes to court, your St. Petersburg motorcycle accident attorney will be there to represent you and provide your best chance at a successful outcome.

Hiring The Best Motorcycle Accident Attorney

Knowing why hiring a motorcycle attorney to assist in your case is important is only half the battle. Your St. Petersburg motorcycle attorney should also be reputable and experienced in Florida motorcycle accident and injury law. With the right experience behind them, your attorney will provide just the type of experience you're looking for when you seek out their assistance. With a knowledge and experience, your attorney will have your family taken care of and you back on your bike again as quickly as possible. To learn more about St. Petersburg motorcycle accident and injury law, contact us at TheStPeteLawyer.com today..