Do I Qualify For "Pain And Suffering" After My Florida Accident?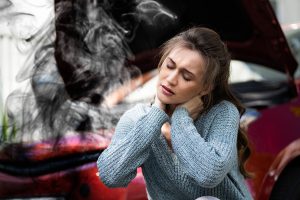 Michael Babboni

Car Accidents Florida auto accidents are often very devastating. Between the weight and velocity of the vehicles, even a smaller impact can lead to significant injuries. In many cases, those injuries can cause painful symptoms that make life extremely hard for the victim. That is what "pain and suffering" damages were designed to do. They are designed to help ease the burden created by the pain caused by significant injuries and help the victim get their lives back to normal.

What Is Pain And Suffering?

Pain and suffering is a legal term for the symptoms of your injuries. There are two types of pain and suffering. The first is physical pain and suffering which cover the physical pain and discomfort caused by the injuries. The second is a mental pain and suffering which is the mental and emotional symptoms like PTSD, depression, and anxiety as a result of the injuries. Auto accident victims can qualify for both definitions. Pain and suffering is considered an intangible damage because it's not as easily quantified as something like lost income or a medical bill.

How Is Pain And Suffering Calculated?

Since pain and suffering is an intangible or "noneconomic" damage, the calculation is not straightforward. However, there are several methods that insurance companies and the courts use to determine the value of pain and suffering.

In some cases, pain and suffering will be calculated with a multiplier. The way a multiplier works is pretty simple, they will take the cash value of the injuries and multiply it anywhere between 1.5 and 4 times depending on the severity of the injury. In other cases, they may use a "per diem" compensation model. A per diem is essentially a daily rate for your pain and suffering.

This can be calculated from things like your medical bills, income, and other costs. Per diem calculations are usually for short term injuries and multipliers tend to be for long term injuries and disabilities.

What Qualifies You For Pain And Suffering Damages?

Although all auto accident injuries cause pain and suffering, this is a special damage designed for people with severe symptoms. Though there are no hard rules about pain and suffering, there are certain conditions that will make you more likely to qualify for pain and suffering including:

● Traumatic Brain Injuries (TBI)
● Spinal, neck, and back injuries
● Internal and organ damage
● Nerve damage
● Temporary disabilities broken limbs or joint damage
● Permanent disabilities like paralysis
● Post traumatic stress disorder (PTSD) and other emotional trauma

In general, pain and suffering is awarded for injuries that are substantial and significantly impact your life.

How To Make A Claim For Pain And Suffering

Since pain and suffering is an intangible damage, you will need to collect a lot of evidence to prove the validity of your claim. A skilled auto accident attorney like Michael Babboni, the St. Pete Lawyer can help. They will build your case using evidence that may include:

● Notes from your physician
● Medical evidence like diagnostic imaging, prescriptions, or therapist notes
● Photographs of the injuries
● Documentation of the pain like personal journals
● Testimony from expert witnesses

With this evidence, your attorney will build a case that will prove that you are owed compensation for all your pain and suffering.

Pain and suffering damages can be a little tricky because they are so intangible. However, when you work with a skilled accident attorney like Michael Babboni, he will fight to ensure you get the full and fair compensation you are owed. With nearly three decades of protecting Florida accident injury victims, Michael knows exactly how to prove and calculate all your damages to ensure you get the highest possible settlement.

To learn more about qualifying for pain and suffering after your Florida accident, give the St. Pete Lawyer, Michael Babboni a call at 1-727-381-9200. We offer a free case review to help you understand your legal options.