Did A Reckless Driver Take Your Loved One's Life?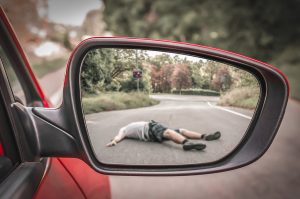 Michael Babboni

Car Accidents Most people probably don't think they'll die in car crashes, but the truth of the matter is, you just never know. Nobody knows what the future holds, well, unless they're fortune tellers, and even then, fate can be a bit hazy, though. The reality is that auto accidents happen regularly in the United States, including right here in Florida, and unfortunately, they are sometimes fatal.

Death doesn't always come knocking during these events. Many times, participants walk away with their lives intact. Although they are alive, they often have severe injuries. Fractures and broken bones, whiplash, burns, and more can come to fruition. Yet, for these purposes, we will stick to the wrongful death aspect of collisions. Most folks don't like talking about the topic, but it is necessary to show people why they might need lawyers following accidents.

Florida Car Crash Facts

According to the FLHSMV, there were 401,867 crashes in Florida in 2019. Those incidents led to 3,185 fatalities, which is a lot. Sure, the figure could be bigger, but we should thank our lucky stars that it isn't. Unfortunately, the numbers could be about the same or higher in 2021. Just check out some of these recent headlines from the area.

• Orlando Sentinel: Fatal Crash Cuts Power, Shuts Down 3 Schools In Florida Keys
• WKRG News 5: Florida Highway Patrol Confirms Fatal Crash In Crestview
• Florida Today On MSN: New York Man Killed In Brevard County Crash On I-95

As you can see from these facts and news headlines, auto accidents can be deadly. When a loved one dies in a crash, surviving relatives may choose to hire an attorney. The professional may be able to build a case and recover compensation for them. Those that qualify to take legal action include...

• Parents
• Blood Relatives Who Relied On The Deceased For Support
• Children
• Spouses
• Adopted Siblings Who Depended On The Deceased

Proving The Other Driver Was Negligent

Wrongful death lawsuits require people to show that the party responsible for the loss was negligent or reckless. That is where our firm comes into play. Negligence varies from one case to the next. It often includes speeding, drunk driving, and distracted driving. Failure to yield to pedestrians, failure to follow traffic laws, and failure to maintain a safe property also make the list. Plus, other things qualify as negligent or reckless too.

Our wrongful death attorney will use various tools at his disposal to build a strong case. Each claim is different, but some evidence he will collect may come from witnesses, police reports, and traffic camera footage. Cell phone records, driver histories, and black box data might be used as well. In addition to these things, the lawyer will also work with specialists to determine your injuries' severity and long-term effects. Along with the help of authorities in various fields, the team can recreate accident scenes as necessary as well.

Why Seek Compensation

When someone dies in a car crash, their final expenses fall to their loved ones. Relatives have to come up with funds for medical bills, funeral services, and more. A funeral alone can run between $7,000 and $10,000 easily in the United States today. It may even be more than that if the family wants all the bells and whistles. There is also the issue of lost income. 

People that rely on the deceased for support no longer have a steady cash flow and their lives are turned upside down financially. There are many reasons to seek compensation for wrongful death. If you decide that is the right course of action, please, don't hesitate to schedule a free consultation with our office..