Did A Bicycle/Car Collision Claim Your Family Member's Life?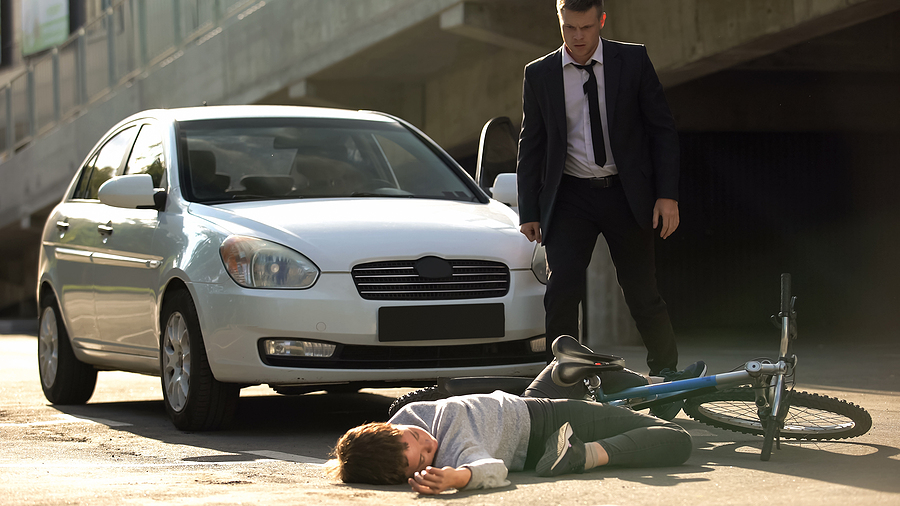 Michael Babboni

Car Accidents Motorists and bicyclists have been sharing the roadways for a long time. People choose to ride bikes for many different reasons. Some folks use them as their primary mode of transportation to accommodate their green lifestyles. They want to reverse the damage that humans have done to the environment and do their part by traveling to work, school, stores, and other places via bicycles.

Meanwhile, other bikers ride around neighborhoods, parks, and more for exercise. After all, who wouldn't want to lose a few pounds around their waist and build some muscle at the same time? Other bicyclists go this route to save themselves some money. They don't have to pay for gas or insurance when partaking in the activity. Regardless of why people are hitting the open road on their bicycles in Florida, they can get into collisions with cars, trucks, SUVs, or tractor-trailers.

All it takes is for one driver to slip up and change a family's life forever, and not in a good way. Bicycle/car collisions often result in wrongful deaths. Here are a few recent headlines proving that fact:

• The Daytona Beach News-Journal – FHP: Bicyclist Killed In Crash Near DeLand

• Patch – Florida Man Killed Cyclist While Careening Through Traffic: NCPD

• Sarasota Herald-Tribune – FHP: Bicyclist Dies In Sarasota County Crash

• Stamford Advocate – Police: Drunk Florida Woman Struck, Killed Bicyclist

Bicycle Accidents Happen More Often Than Most People Believe

According to the Florida Traffic Crash Statistics Summary from the Florida Department of Highway Safety and Motor Vehicles (FLHSMV), the Sunshine State accounted for 6,590 bicycle accidents in 2018. Those events led to 160 fatalities. Bicyclists didn't fare much better in 2017 with the occurrence of 6,675 crashes and 128 deaths. 2016 was responsible for 6,668 accidents and 140 fatalities. Keep those numbers in mind the next time you take your bike out for a spin. Use safe riding practices, and hopefully, you will be able to avoid getting struck by a vehicle.

Compensation Could Be In The Future For Surviving Relatives

When an individual dies in a bicycle/car collision, their surviving relatives are left floating the bills for medical care, funeral services, and similar expenses. It can be challenging for them to acquire funds for those. For instance, most research points to average North American funerals running upward of $7,000 these days. That amount is nothing to shake a stick at, and most folks don't have that kind of money in the bank. Families are supposed to be grieving their losses, but when financial difficulties arise, they often become stressed and overwhelmed, with no time to celebrate their loved one's life.

Insurance companies don't like to play fair. Most people assume that the responsible party's insurer will pay survivors the money they are owed. However, in many cases, the representatives will deny claims, putting individuals between a rock and a hard place. On other occasions, they only agree to low settlements, which don't cover the deceased person's final expenses.

Don't just accept what those organizations are selling. Their primary concern is to pay out the smallest sum possible. If an insurance agency gives your family the runaround after a loved one passes away in a bicycle accident, please don't hesitate to contact our wrongful death attorney, Michael Babboni. The initial case review is free, and clients only pay when their cases win. A percentage is subtracted from the winnings to cover all legal and other expenses.