Defective Products Like These Could Leave You Hurt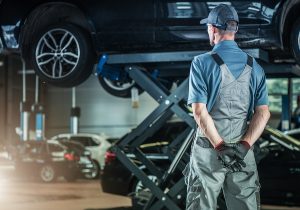 Michael Babboni

Recalls Everybody knows that getting behind the wheel of a car can be dangerous. However, many people don't give the matter much thought. Instead, they simply hop into their vehicles and travel from place to place. The majority of drivers utilize safe driving practices to prevent wrecks. Consumers also buy cars with the latest safety features to keep themselves and their passengers protected when accidents strike.

All it takes is for one motorist to slip up and lose their concentration for disaster to strike, though. For instance, if an individual is talking on the phone, they might not see the traffic in front of them on the freeway come to an abrupt stop and cause a multi-car pileup. A driver may also fail to yield to pedestrians at a crosswalk while trying to send a text, striking and injuring one of them along the way.

The point is that numerous things can lead to car crashes and injuries. Damages vary from one incident to the next, but they usually include ailments like traumatic brain injury, broken bones, whiplash, and paralysis. Wrongful death is another outcome associated with automotive accidents, but we will save that topic for another day. If you sustain injuries in an accident where a vehicle operator was negligent, don't hesitate to contact The St. Pete Lawyer for a free case review. You might be entitled to fair compensation for your wounds.

Let's Discuss This Consumer Alert

Passenger vehicles are supposed to be safe to operate by the time they reach consumers in the marketplace. Unfortunately, sometimes, the autos receive defective parts. On other occasions, problems happen during the manufacturing processes that show up later on and cause issues. When the cars, trucks, SUVs, or vans put drivers and passengers in danger, recalls are issued. BMW of North America, LLC, has done just that recently for approximately 2,779 units of the following:

• 2019 Z4 sDrive30i
• 2019-2020 330i xDrive, M340i, And M340i xDrive
• 2020 X3M And X4M
• Toyota Supra Vehicles

When these vehicles get subjected to particular driving conditions, such as high temperatures or rough roads, the steering gear tie rod can sustain damage and break. Should that happen, the driver could lose control of the car and crash. Even if they don't lose control, there is still a good chance that a wreck will ensue at some point.

A Personal Injury Lawyer Can Be Of Assistance When Manufacturer Negligence Enters The Picture

Manufacturers are liable for harm that their products cause because of a legal concept known as manufacturer's liability. Most organizations don't like to turn loose of money, though. They have legal teams on retainer, and they want nothing more than to squash claims early on and deny victims the restitution that they deserve.

Don't get stuck between a rock and a hard place trying to pay for medical expenses for injuries that were no fault of your own. Rather, put The St. Pete Lawyer in your corner. We will fight tooth and nail on your behalf as we have for many other residents in the state over the years. Our team has the experience and know-how to navigate Florida's complex legal system. Plus, the firm has the means to take your case all the way to trial if needed. After all, many personal injury cases get settled outside of a courtroom. On a final note, clients only have to pay for the rendered services if compensation is recovered. So go ahead, pick up the phone, and give our office a call today to learn more about what we can do for you.