Deception Of The Worst Kind: How Volkswagen Promised One Thing And Did The Opposite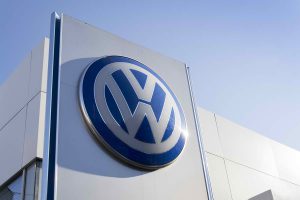 Michael Babboni

Recalls The Volkswagen emissions scandal is one of the most disturbing and harmful scandals to the people of the United States and across the world. Also known as the "diesel dupe," this scandal arose after the EPA (Environmental Protection Agency), discovered that Volkswagen cars being sold in the United States contained a device capable of adjusting the performance and emission regulations of their vehicles. In other words, this "defeat device," allowed the cars to detect whether they were being operated in a lab or on the open highway, automatically adjusting their emissions accordingly.

Prior to the scandal, Volkswagen and its subsidiary Audi had been recognized as one of the leaders of clean diesel fueled cars. This "clean" diesel vehicle would provide more miles per gallon, lower cost of operation, and most importantly, technology that would eliminate the high emissions of pollution commonly associated with diesel cars. It turned out to be a complete and utter lie.

This deceptive tactic not only was a blatant lie, it contradicted everything that their advertising promised. Instead of limiting diesel emissions, these Volkswagen vehicles pumped out 40 times more pollution than they were intended to. Now, owners of Volkswagen and Audi cars will have to deal with a mandatory recall, a loss of the car's resale value, increased maintenance costs, and a loss of confidence in the Volkswagen brand.

Here is a list of the affected car models:



Audi A3 (2010-2015)


Audi A6 Quattro (2014-2016)


Audi A7 Quattro (2014-2016)


Audi A8/A8L (2014-2016)


Audi Q5 (2014-2016)


Audi Q7 (2009-2016)


Porsche Cayenne (2013-2016)


Volkswagen Beetle (2012-2015)


Volkswagen Beetle Convertible (2012-2015)


Volkswagen Golf (2010-2015)


Volkswagen Golf SportWagen (2015)


Volkswagen Jetta (2009-2015)


Volkswagen Jetta SportWagen (2009-2014)


Volkswagen Passat (2012-2015)


Volkswagen Touareg (2009-2016)



If you own one of the vehicles above, you may have an economic loss claim for potentially overpaying for your car, along with any depreciated value. If you live in the St. Petersburg, Florida area, give attorney Michael Babboni a call: (727) 381-9200. With over 27 years of experience in personal injury law, Michael Babboni has the knowledge needed for you to reach a settlement, and get the money you deserve. Please visit thestpetelawyer.com or call (727) 381-9200 to schedule a free case review. There are no fees unless we recover money on your behalf.